🍷🎉😄Add humor and functionality to your wine bottles with this Funny Wine Stoppers Set, making it the perfect wine gift for any occasion.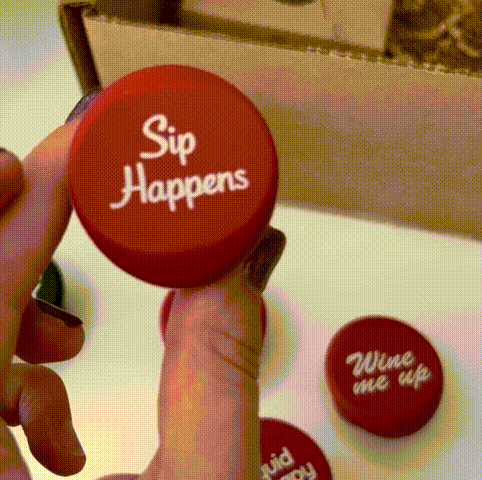 Features:
🍷 Perfect for Any Occasion

: An ideal gift for any event, these funny wine stoppers add humor and charm to your wine bottles. They are perfect for celebrations and gatherings and will make your host smile.
🚿 Reusable and Durable: These wine stoppers are not only amusing but also practical. They can be hand-washed or conveniently cleaned in the dishwasher, offering repeated use. They are hyper-resistant, capable of recovering their shape even if subjected to pressure.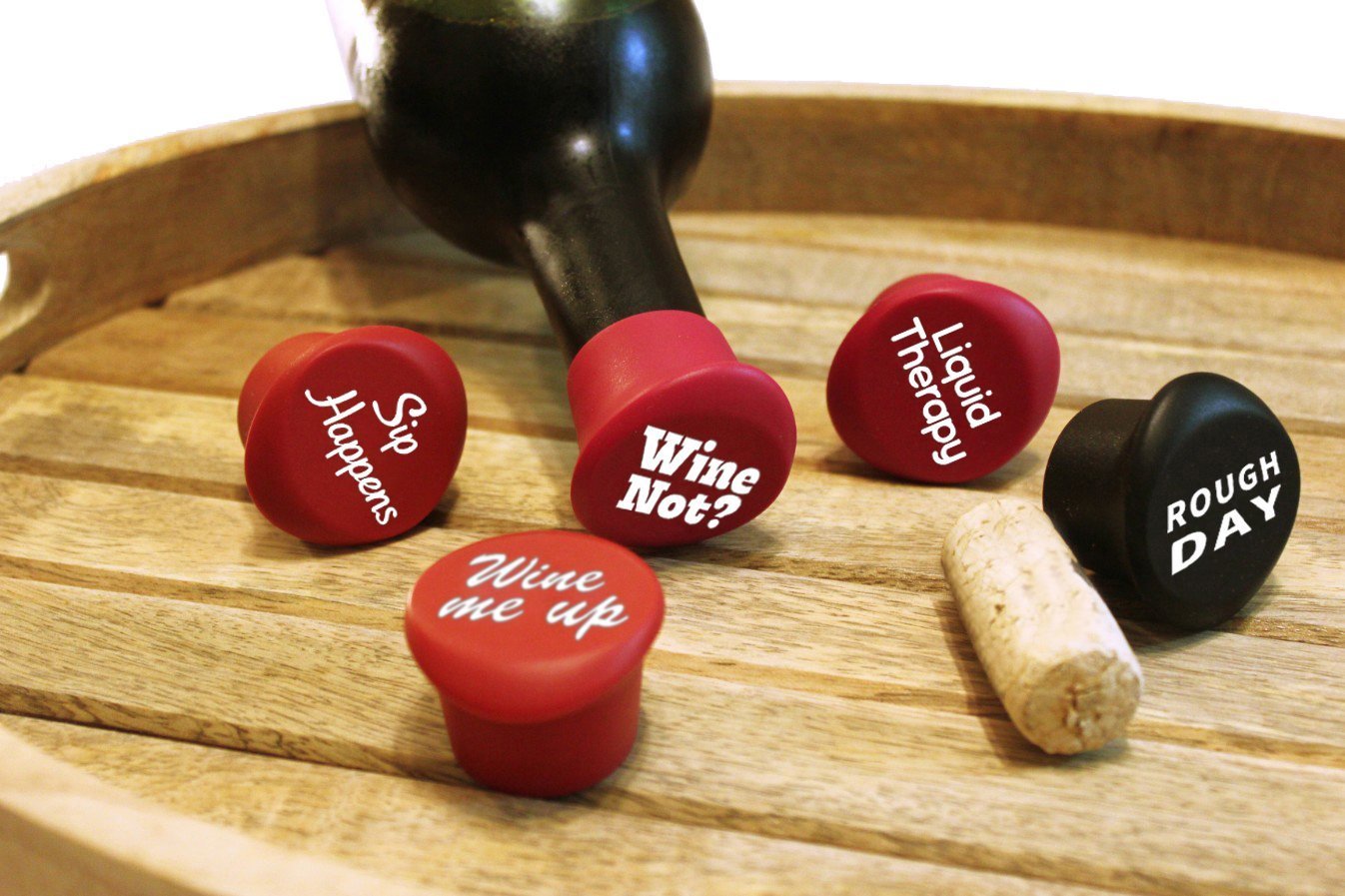 😘

Airtight and Leak-Proof

: These wine stoppers are more effective than traditional wine corks. They create an airtight and leak-proof seal, allowing you to store your wine bottles in various positions. Simply peel off the bottle neck, and the wine bottle stopper will do the rest.
🍚

Food-Grade Silicone:

Crafted from premium food-grade silicone, these wine stoppers are designed to last a lifetime without adding any unwanted flavors to your drink. The material is carefully chosen to ensure it doesn't alter the taste of your wine.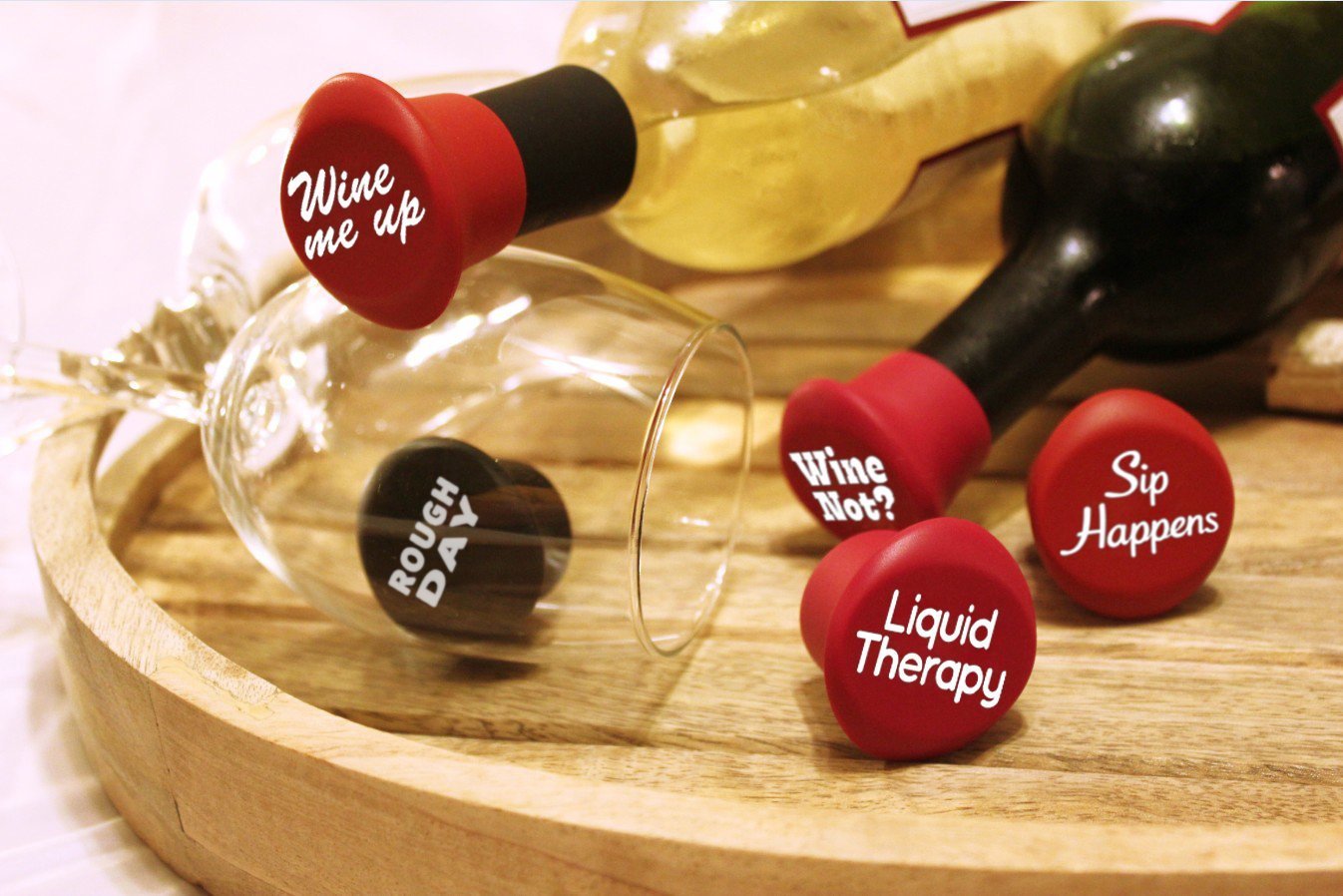 😍 Humorous Wine Lover's Gift: These wine stoppers are not just practical; they also bring laughter to wine lovers. They are excellent gifts for both women and men, making them a standout choice for wine accessories. They are perfect for Christmas gifts, celebrations, or just as a humorous and practical wine gift.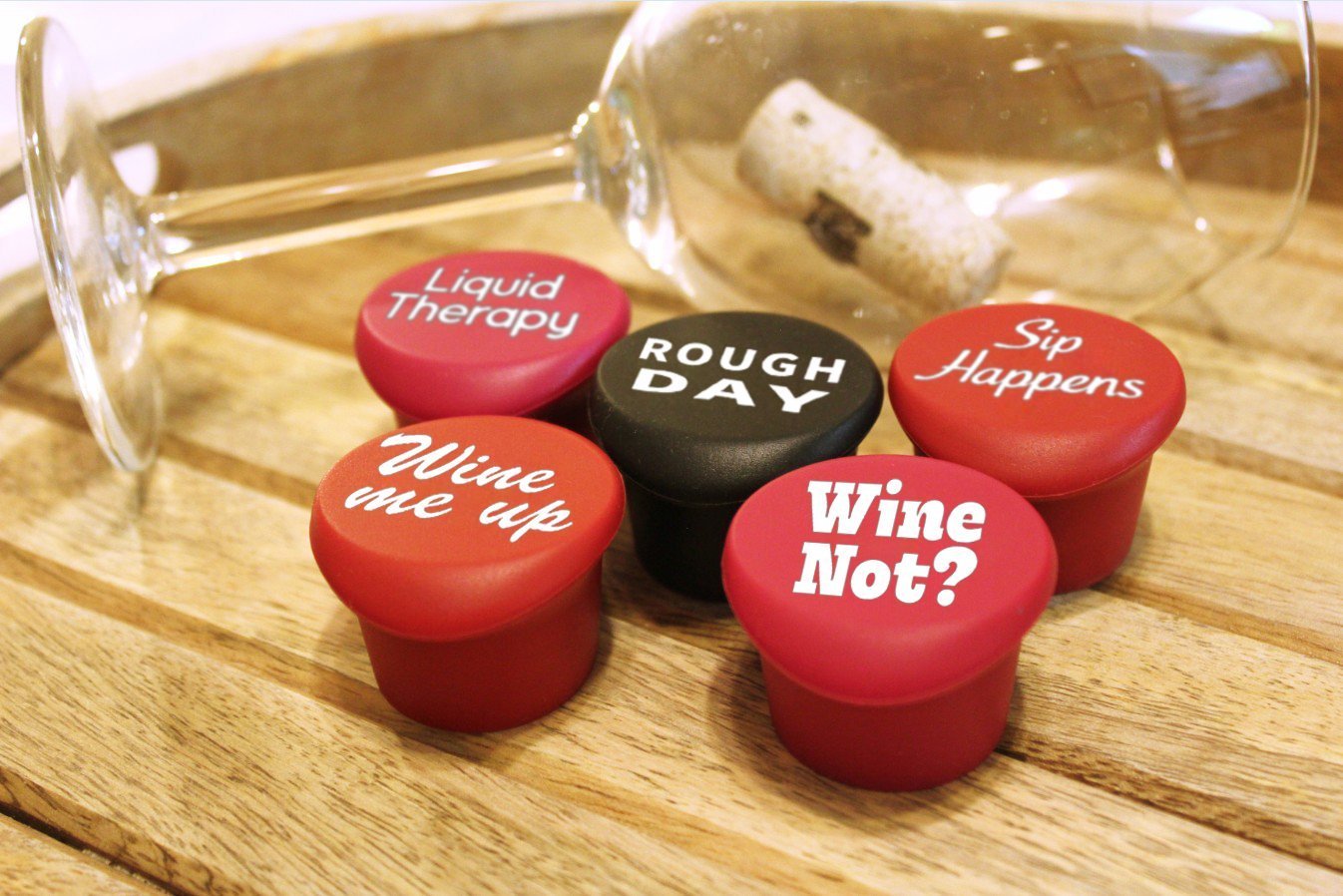 ✨Product Measurements
Handmade
Materials: FOOD GRADE SILICONE
Dimensions: 4"W x 5"H
💝Package includes:
1*Funny Wine Stoppers(5PCS)