Robust and reliable: double-layer quality to protect your clothes from being broken and messed up by the washing machine.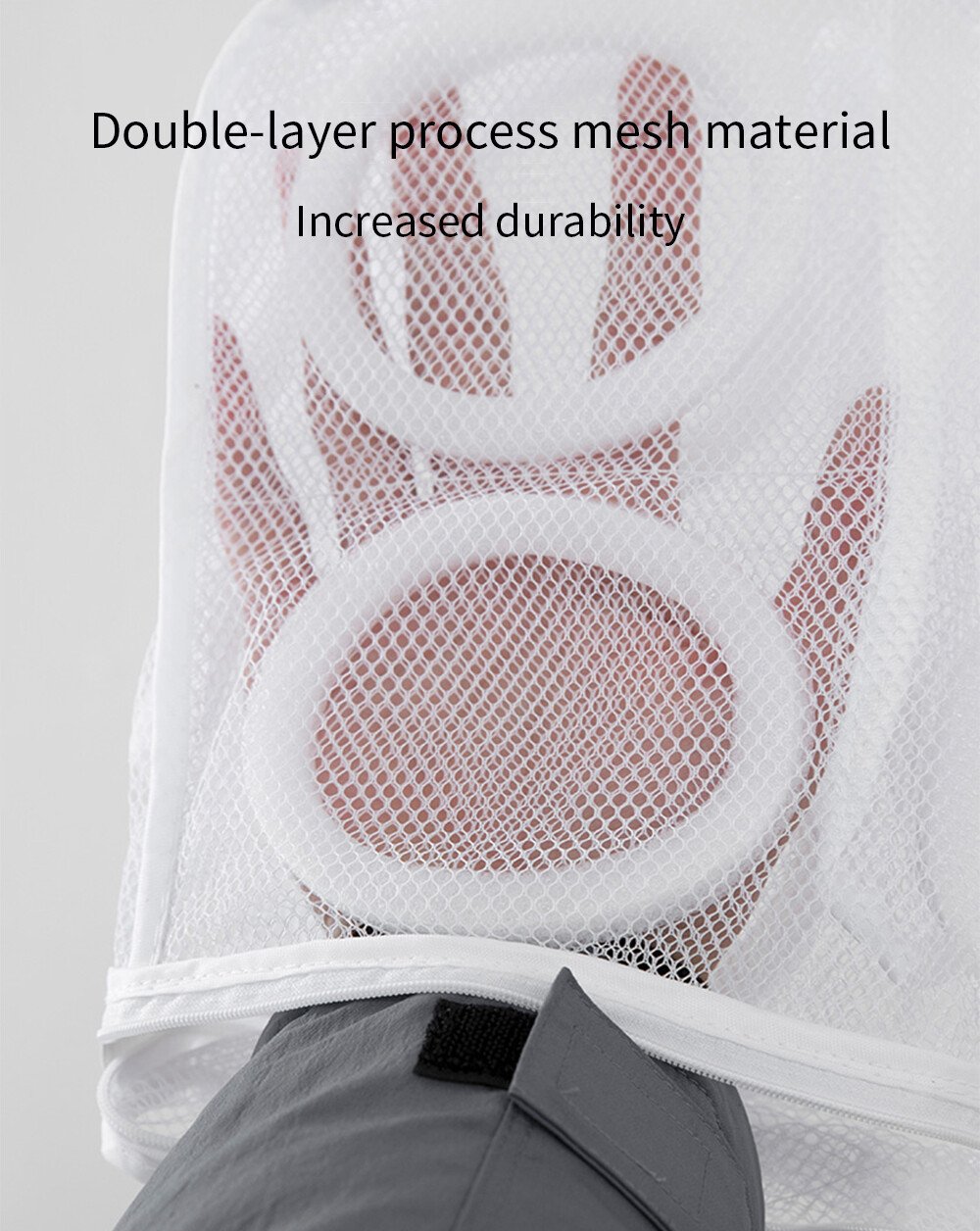 Suitable for various shoe sizes, not only for washing shoes, but also for washing large clothes such as clothes and jeans, as well as household items such as bath towels, bed sheets, tablecloths, curtains, etc.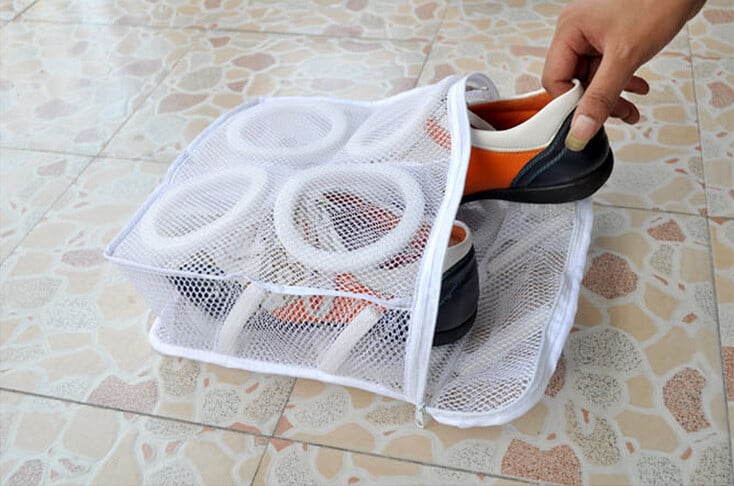 Mesh laundry bag: The mesh bag has a large mesh, so soap and water can easily pass through the mesh. The honeycomb design has a better friction function and can achieve the best cleaning effect.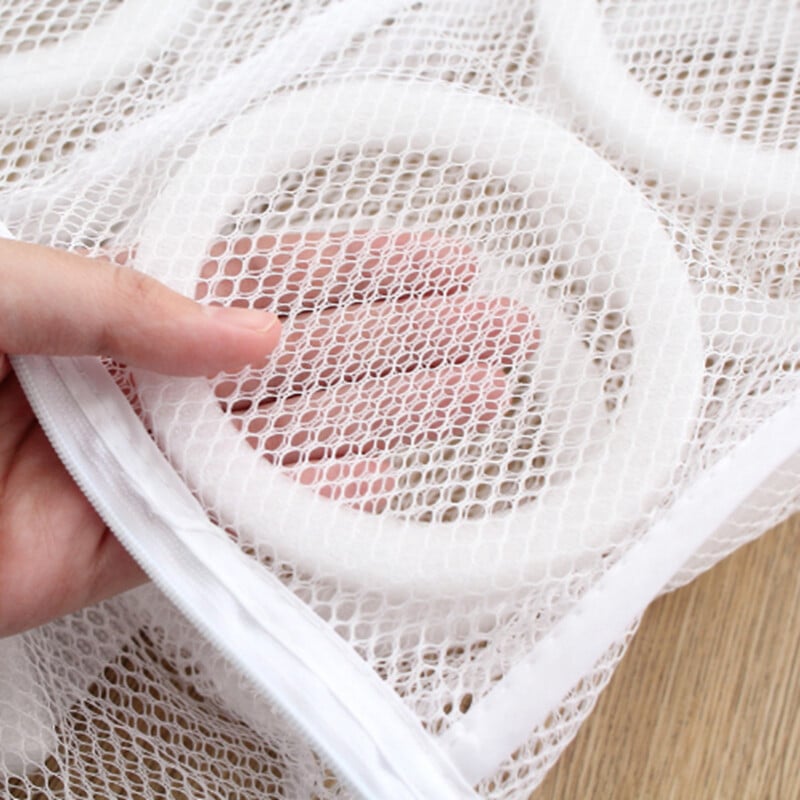 HIDDEN ZIPPER: Premium quality laundry bag features a zip head with concealable design + elasticated protective straps to prevent clothes from opening during washing and drying. The side flap protects your washing machine and laundry bag.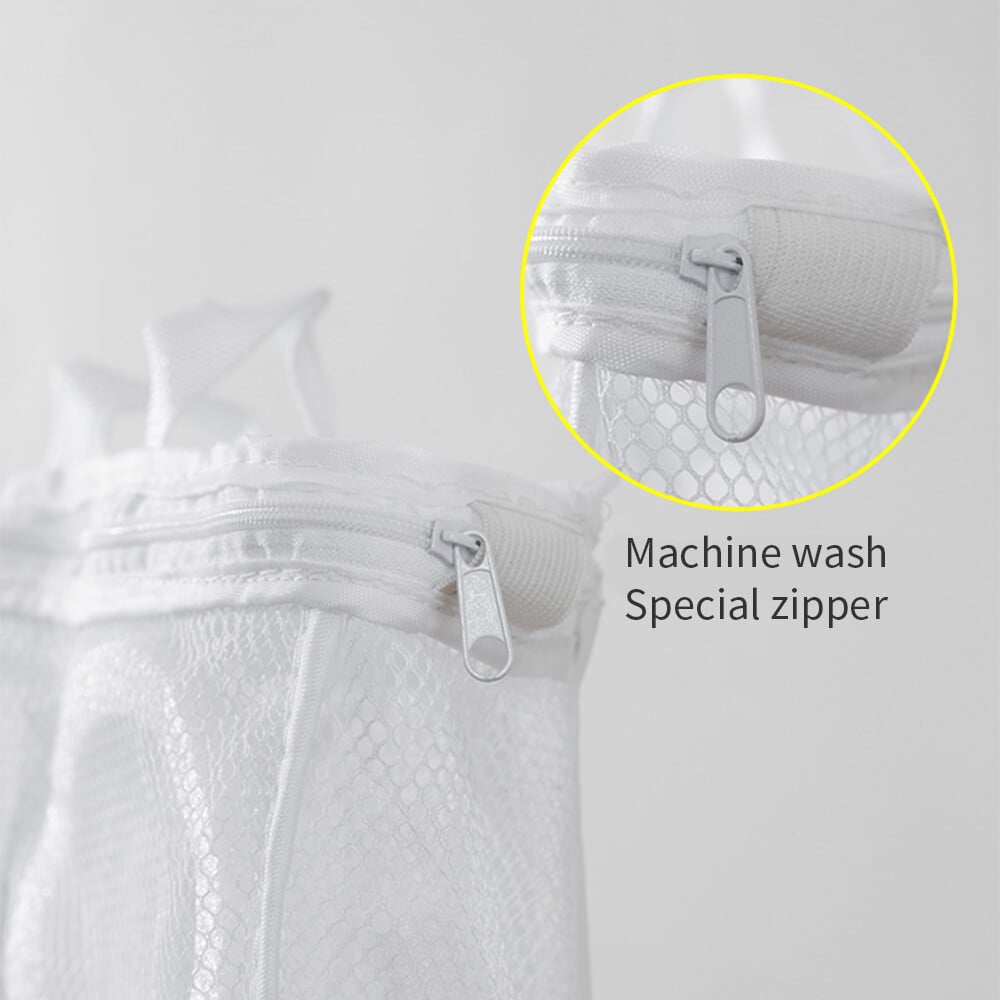 Very suitable for packaging clothing: When you travel with friends or share a washing machine with your roommates, you can easily identify your clothes by washing your bags with the washing machine.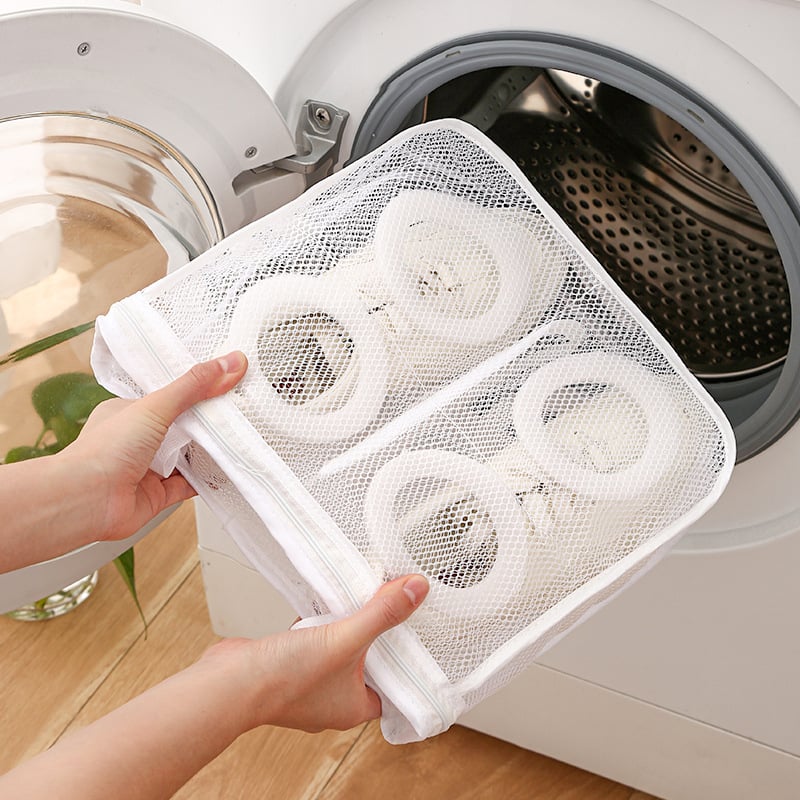 Convenient to hang to dry: The sturdy cord makes it easy for you to hang it on a hanger, and it can be dried quickly.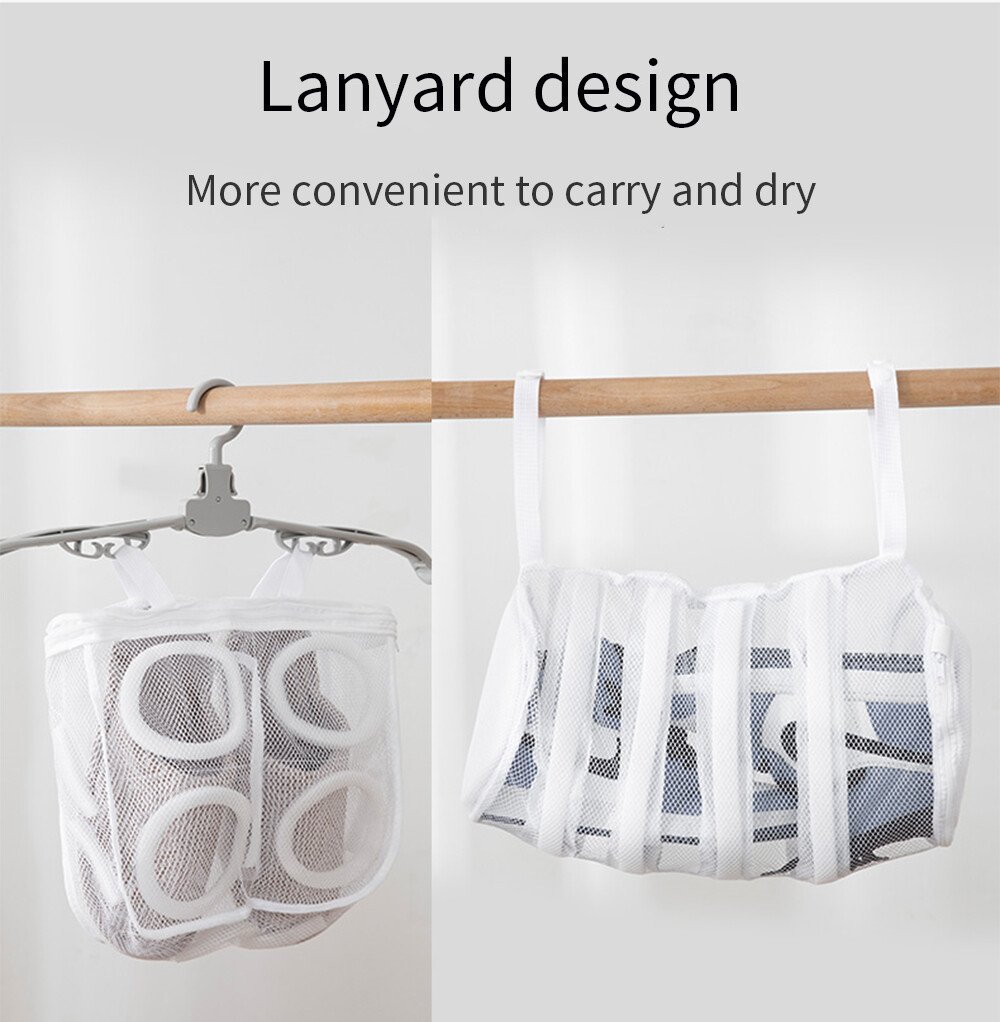 Specifications
Material: Mesh + Pearl Cotton
Color: White,Pink, Blue
Medium 45g, Large 55g, Round 65g
Size: