Time to ditch the smelly old sponge!This silicone sponge has excellent scrubbing effect and doesn't absorb oil.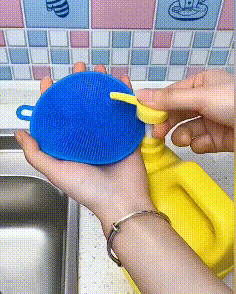 Features:
MULTIPLE USES - Can be used to clean all kitchenware, glassware, fruits and vegetables, etc. Its flexible so you can bend and roll to clean the corners and glasses. Also can be used as a silicone coaster hotpad, vegetable scrubber.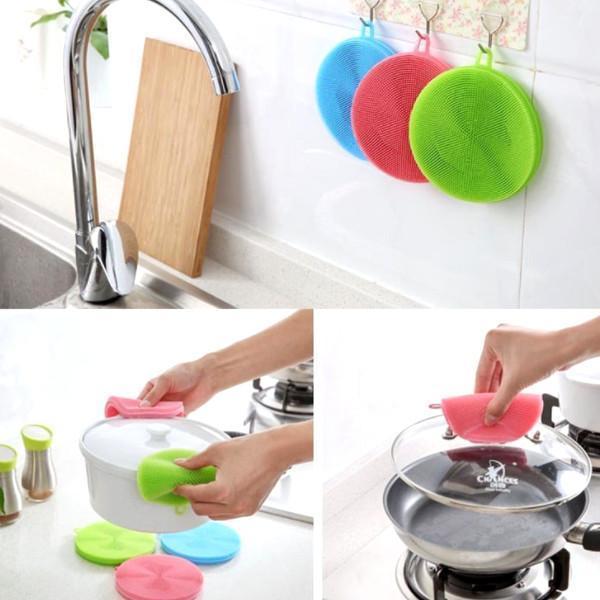 PREMIUM QUALITY - Our silicone brush is made of high quality food grade material. Silicone scrubber is BPA free and heat resistant to 500℉ and won't be deformed under high temperature.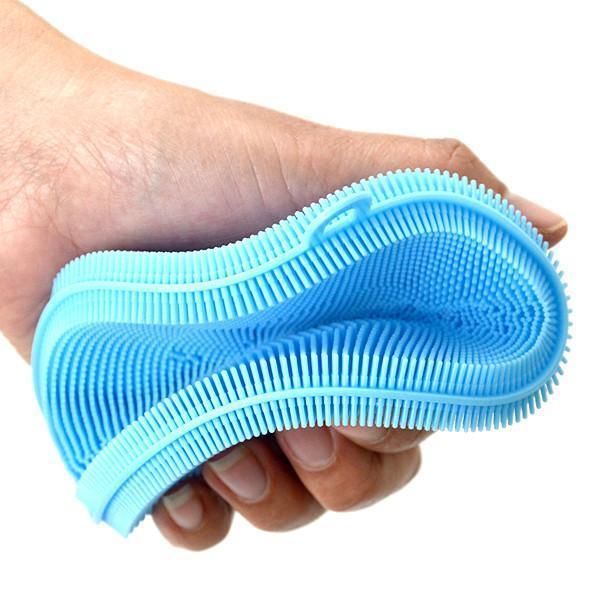 INGENIOUS DESIGN - Double sided bristles helps scrub and cleans the dishes easily. It's soft bristles are non abrasive, making it gentle on any pot or pan. Each Sponge has a hanging loop for easy storage and quick drying.
OIL-FREE AND DRY FAST - This silicone dish sponge will not stick to oil! As long as the sponge is washed with water, the oil is instantly washed away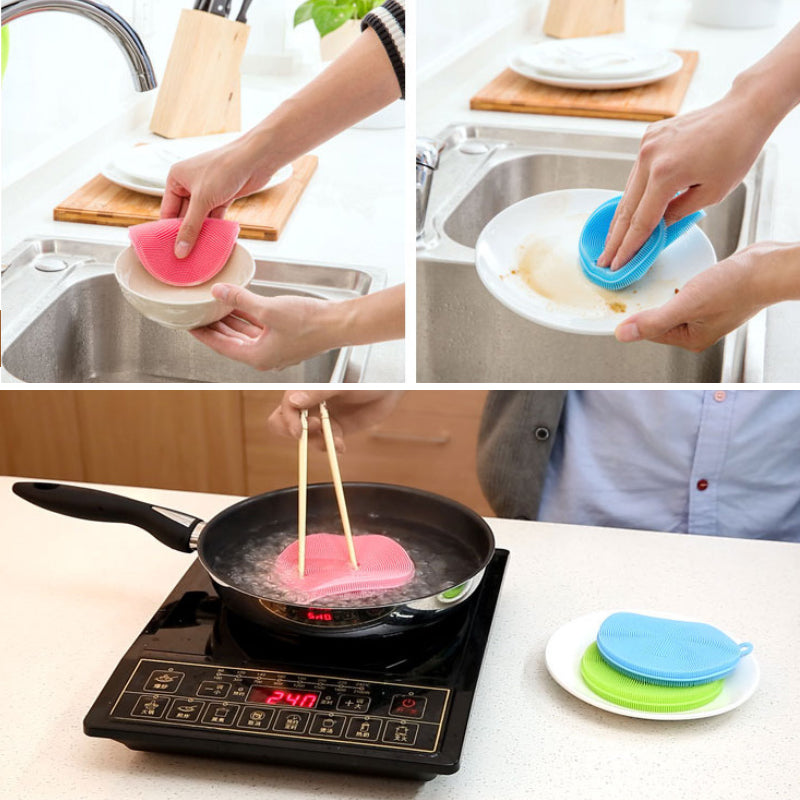 EASY TO CLEAN - This silicone dishwashing sponge does not absorb water. It's easy to clean and is also dishwasher safe. Just rinse and put it in the dishwasher. It is easy to clean and keep.