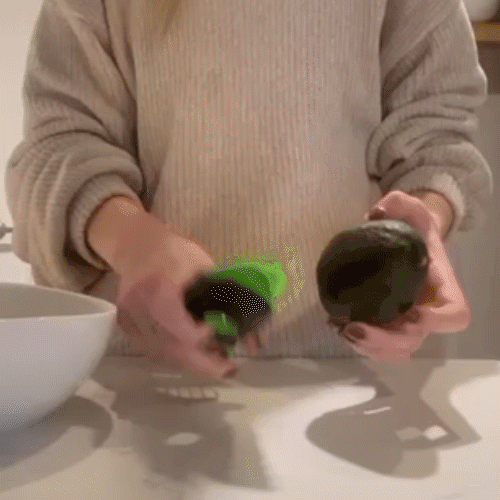 Can't resist the creamy and tasty guacamole? If you can't go a day without avocados, the 3-in-1 Avocado Slicer Kitchen Tool is certainly a must-have!

With all the fibers and vitamins you'll get from avocado, everyone call it a vitamin powerhouse! But one thing is for certain, not all of us master the technique of opening this cunning fruit.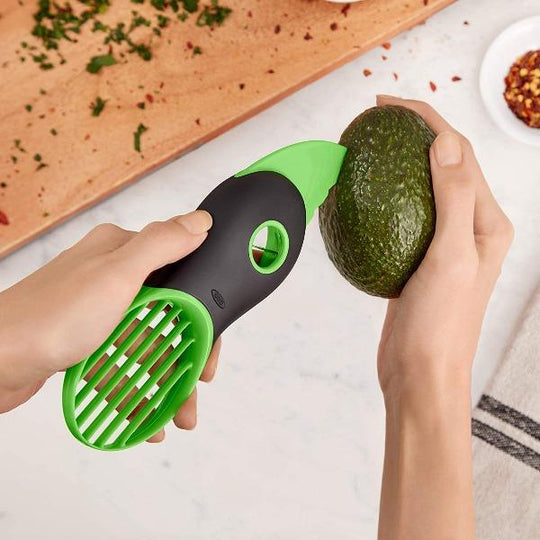 Thanks to the 3-in-1 Avocado Slicer Kitchen Tool, your fingers would never have to go through cuts anymore. This all-in-one tool splits, pits, slices avocados and have the beautiful pieces for a great presentation like a pro!

The plastic blade smoothly cuts through the avocado skin, remove pit with one quick twist with the pitter, then lift the fruit from skin in seven perfect pieces with the slicer and you're breakfast is served!

What's more? It's top rack dishwasher safe so manual wash is not needed. Does your dad, mom or anyone in the family always have cuts when opening an avocado? This certainly is a great gift idea!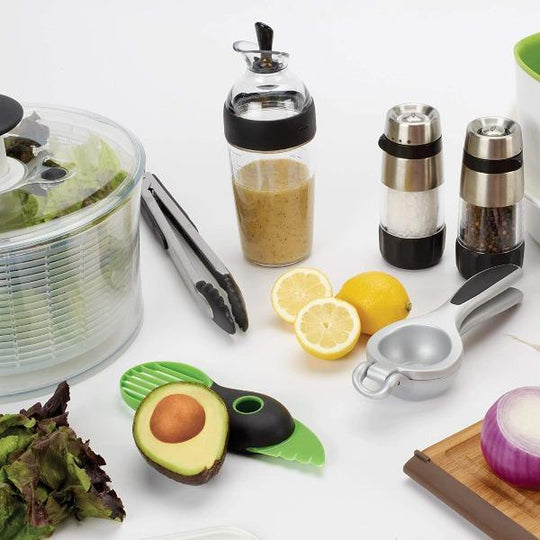 Specification:
Material: Plastic
Color: Green/Black
Product Dimensions: 2.25"L x 4.2"W x 7.99"H
Blade Material: Plastic
Package Include:
SHIPPING
We would greatly appreciate your patience and understanding as we work to meet demand while ensuring that every piece meets our high-quality standards.