☛【HEAVY MOVEMENT MADE EASY】:Are you tired of lifting and moving your heavy mixers, blenders, coffee makers or any other kitchen appliance? sliding tray mat creates the perfect counter appliance solution for you!Moving heavy countertop appliance from underneath cabinet is no longer a hassle but a painless task thanks to our discreetly designed sliding tray.
☛【EFFORTLESS USAGE】: Our Tray slider will ease up your burdens by holding out all types of kitchen appliances from light to heavy one up to 30 lbs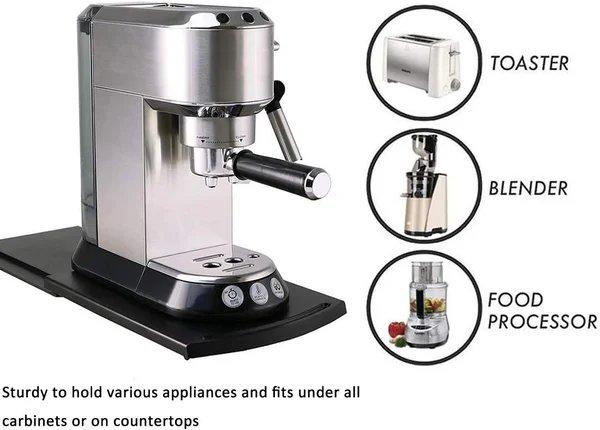 ☛【VERSATILE SLIDING TRAY】: Our coffee pot sliding shelf is perfect for coffee maker, Air fryer,blender, food processor,toaster, stand mixer and other countertop kitchen appliances.
☛【SUPER CONVENIENT KITCHEN APPLIANCE】: Simply slide out this handy caddy countertop tray when you need the slab and slide it back effortlessly when not needed.
☛【PREMIUM ABS MATERIAL】: Made of durable and toxic-free ABS material, our sliding mat is super sturdy. The material is BPA free, making it absolutely safe to use for everyone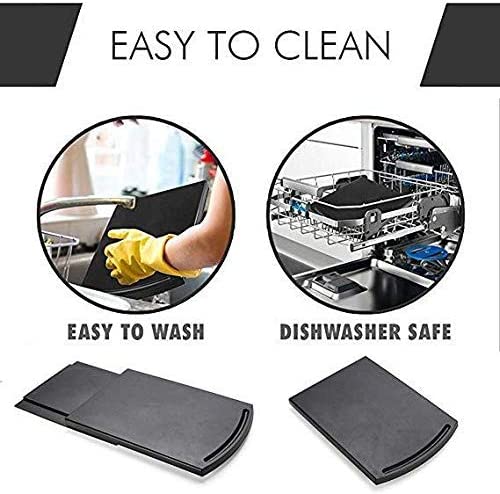 GREAT GIFT FOR ANY OCCASION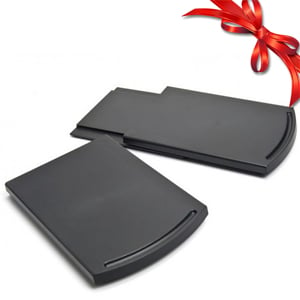 ● Item size: 12"x8.7"x1.0"
● Specification Weight: 2.3 pounds
● Color: Black
● Material: ABS