🥒 🥝

This user-friendly fruits& veggies cutter requires no effort and comes with a practical handle design,

ideal for sure perfect spirals in a matter of Seconds!

FEATURE:
🥕 Using the spiral slicer, you can make endless shreds of carrots, radishes, cucumbers, and all kinds of other tough vegetables.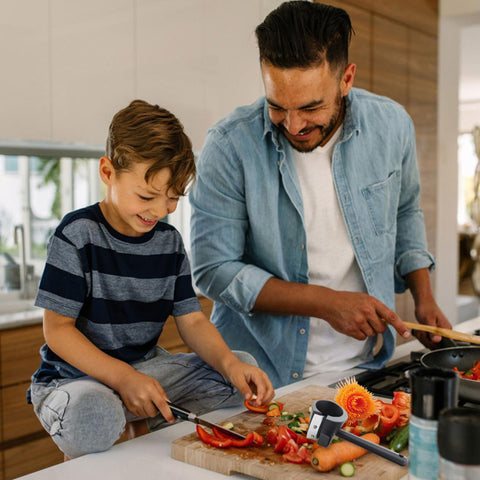 🥕 The spiral shape is perfect for making vegetable dishes with French fries or pasta. Great for decorating, coating and decorating tableware.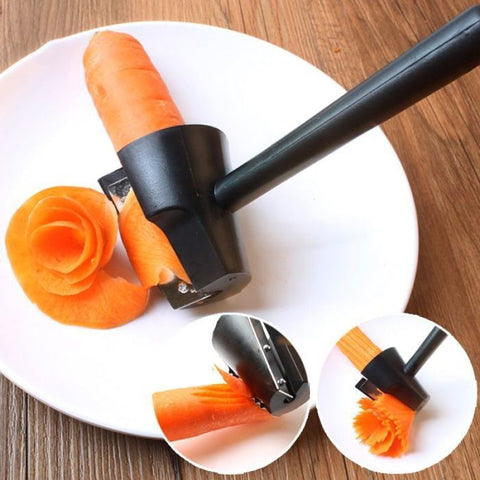 🥕 A practical housewarming gift, a Secret Santa present for someone at the office, name day, birthday or any special occasion, you'll definitely win the appreciation of your friends or family.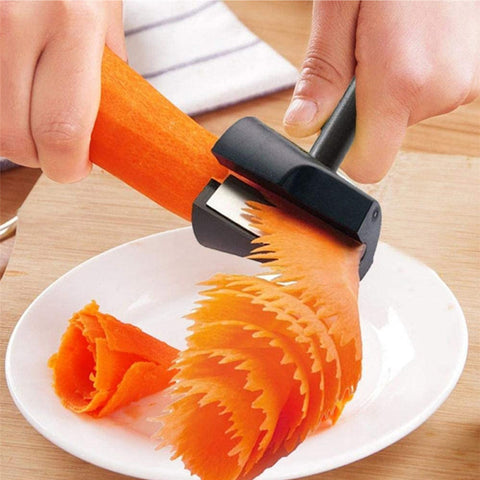 SPECIFICATION:
Material:

ABS+stainless steel

Color:

black

Size: 6.5*7.5*18.5cm
Weight: 64g

PACKAGE INCLUDES:
1×Spiral Funnel Flower Roller