We make cooking safe easier.
Whether its grease from breakfast bacon or the sputtering of any of your favorite soup recipes, the Splatter Guard by Bellemain keeps you—and your countertop—protected.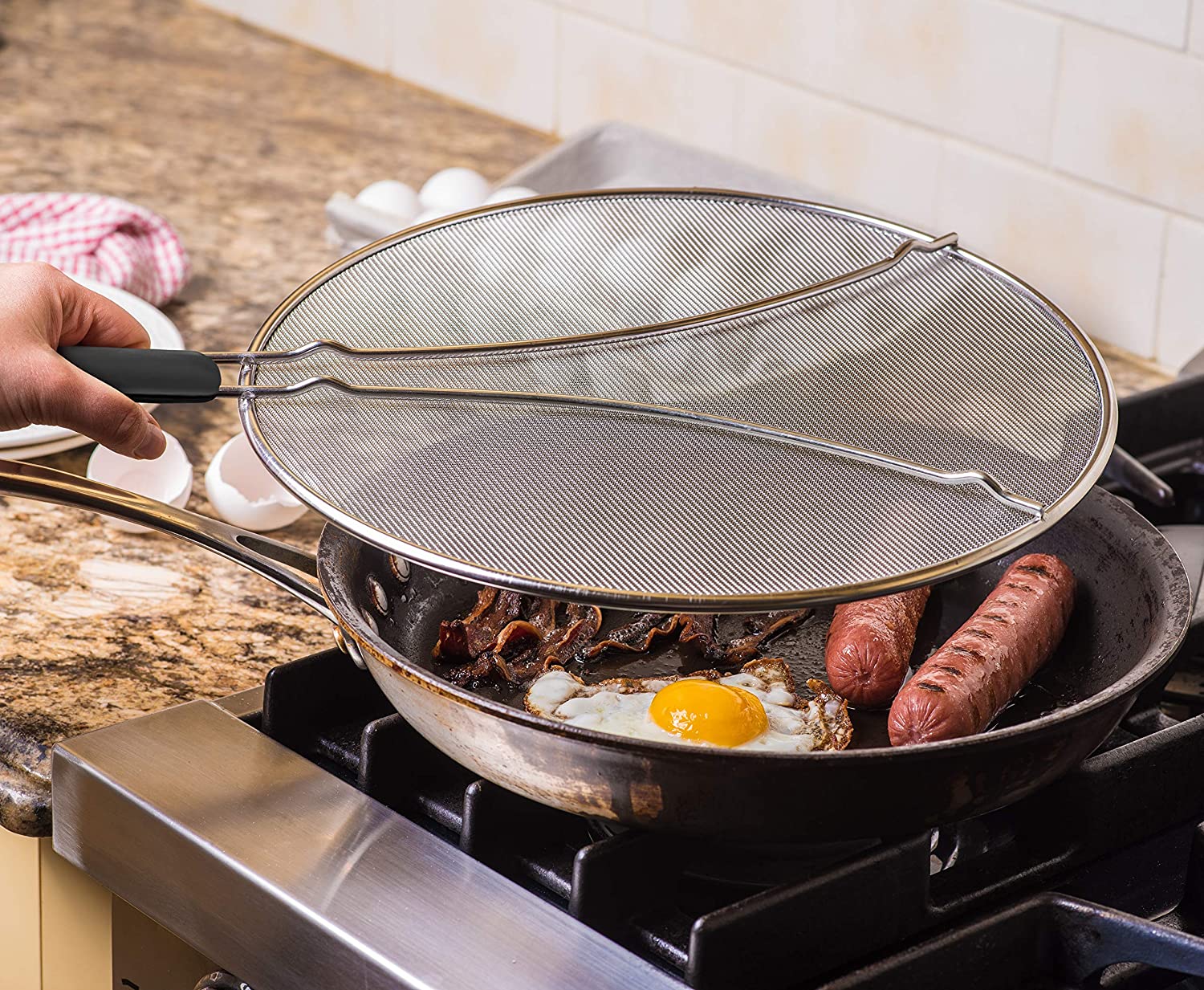 Fry and sauté away! Enjoy the freedom to cook without the worry of hot splatter on your skin and clothes.
Stop Steaming Your Food
Most pan lids capture moisture, steaming food that should be fried. With its classic style, the Splatter Screen by Bellemain keeps you safe and gives you the ability to fry—not steam. With the Bellemain Splatter Guard, top chefs fry confidently and safely.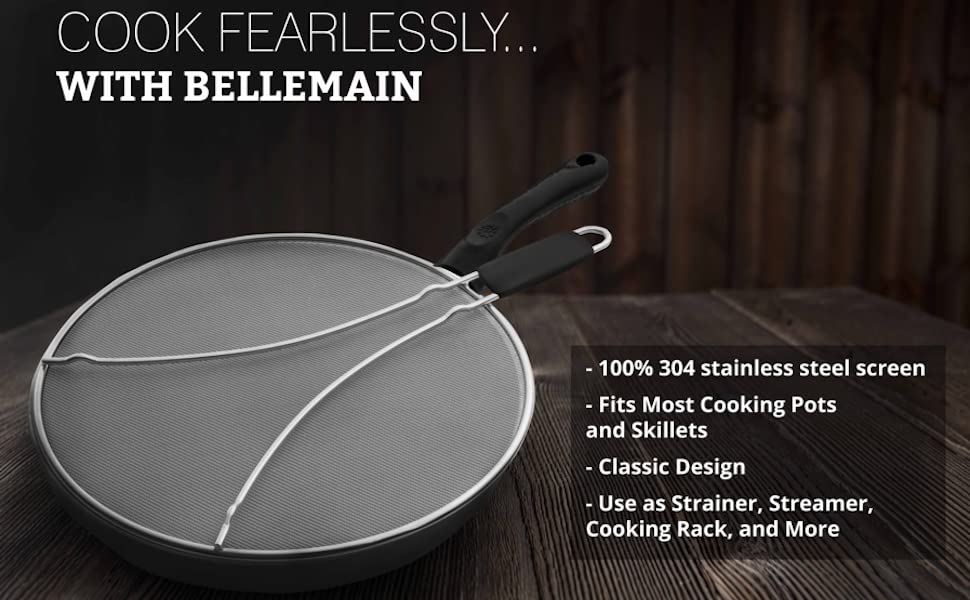 KEEPS GREASE AND SAUCE OFF YOUR COUNTERS With the highest mesh count available, splash guard keeps grease and food splatter in your skillet and away from your stove.
LET OUT SOME STEAM A lid just doesn't work when you are sauteing or frying food. You need a screen to let the steam out and keep the spits and splatter in.
LITTLE FEET FOR CLEAN COUNTERS When you need to stir, just flip the splatter guard and to rest on its' four notched feet. Place food side up and clean feet down to avoid making a mess on your kitchen counter. Less post-meal clean-up time!
QUICK WIPE CLEAN DESIGN With a fine mesh construction, this splatter-guard just wipes clean for a quick and efficient kitchen. Or just throw it in the dishwasher.
HEAVY-DUTY DURABILITY AND A THERMOPLASTIC RUBBER HANDLE (TPR) For wet, slippery hands, our splatter guard comes with a soft, non-slip grip on all models. It's manufactured with ultra-reinforced joints and high-grade stainless steel that won't rust, break or bend.
Specifications
Size: 9.5-inch;11.5-inch;

13-inch;15 inch

Material : Stainless Steel
Package Includes
1x Splatter Screen