One Second Release All Ice Cubes!
Features
One Second Release All Ice Cubes: Freeze your ice and only need 1 second to release 24pcs ice cubes each time with the press plate and dump into the ice bin for easy access.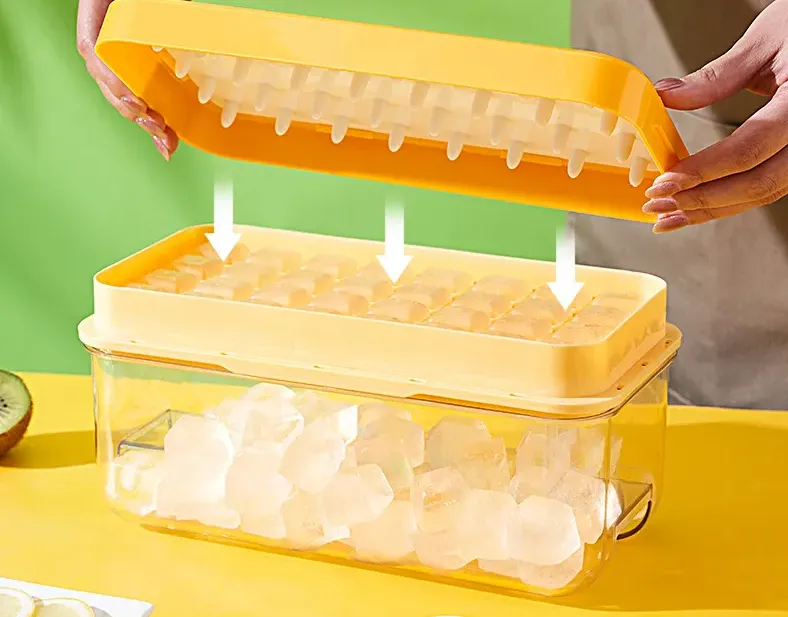 Easy to Use: Ice cube tray is designed with flexible and non-stick, which is easy and convenient for you to release ice cube from this mold quickly.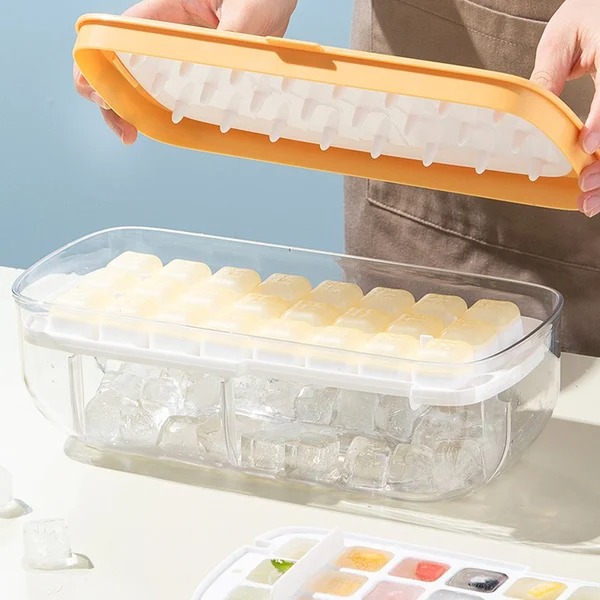 Food Grade Safe Material: Made of PP&ABS, our Press type Ice Cube Maker is safety and durability and reusable.Rinsed with running water for easy cleaning.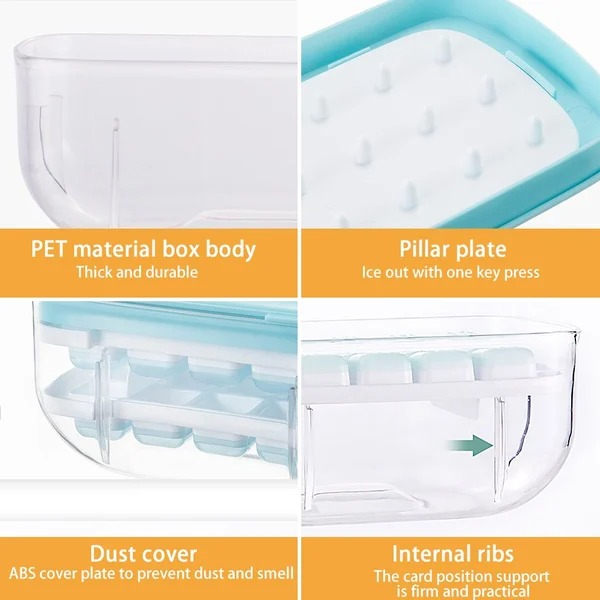 Stackable and Space Saving design: Tray can stack easily in the ice box, and the lids keep ice cubes from absorbing freezer odors. Note: The lid can not sealed.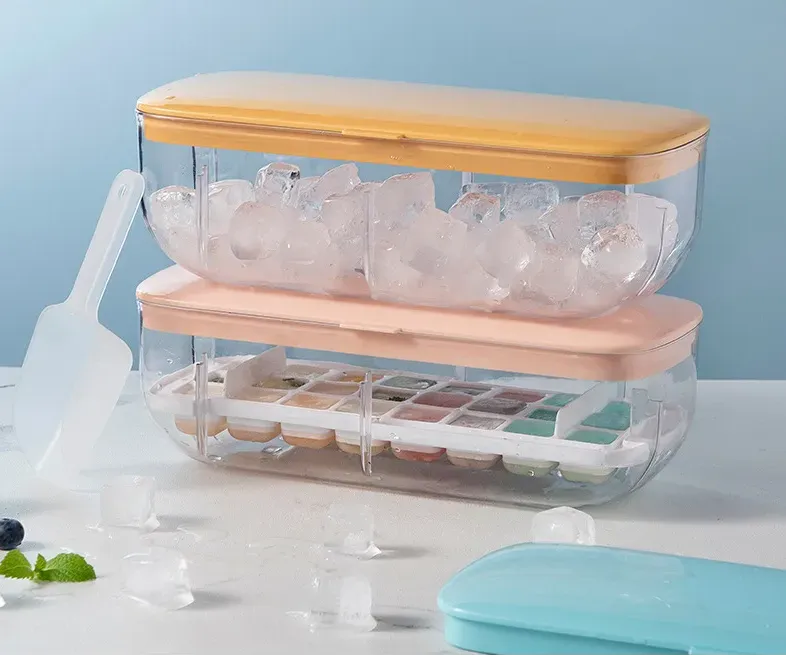 Wide application range:The ice cubes are perfect for whiskey, cocktails, smoothie, juices. You can also fill fruits, jelly, ,coffee, yogurt and chocolate into molds.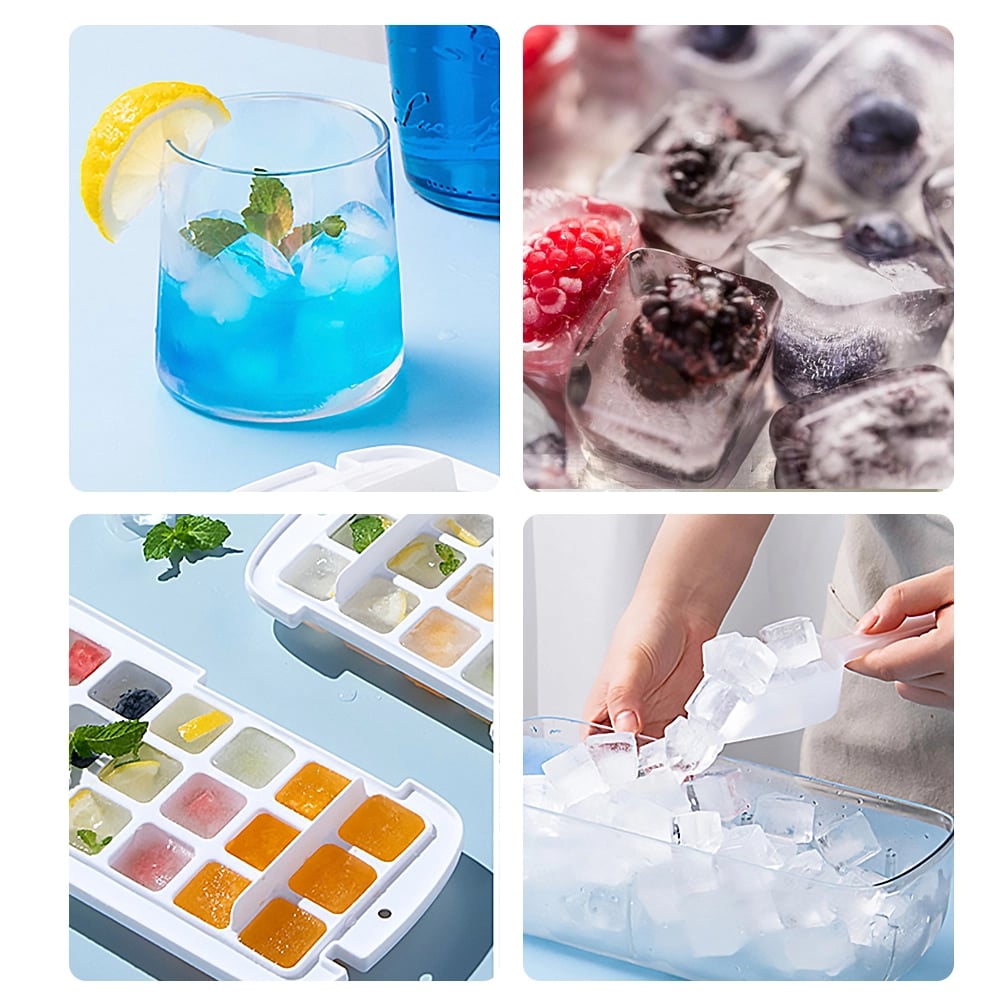 How to use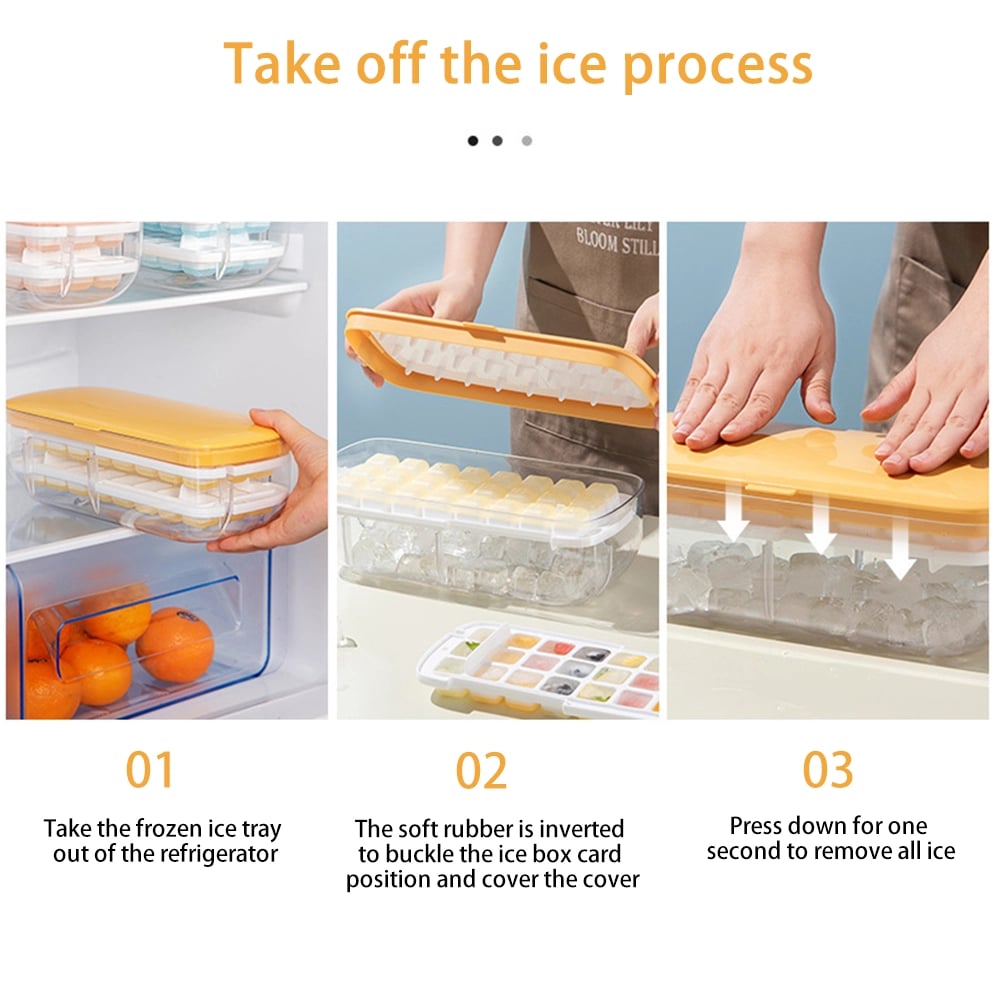 Specifications
Color: Yellow/Blue/Pink
Material:ABS; press board: PP; outer box: PET; ice compartment: PP + soft rubber
Weight:press:469g,single layer:150g
Size:Ice compartment: 27*11*2.3cm / Press: 28*13*9.5cm
Package Includes
1x Ice Cube Tray
or
1 x Ice Cube Tray
1 x Lid
1 x Pressing Plate
1 x Storage Box
1 x Ice Shovel
or
2 x Ice Cube Tray
1 x Lid
1 x Pressing Plate
1 x Storage Box
1 x Ice Shovel
Depends on your choice