😍The Lowest Price But The Best Quality!Get Yours Today!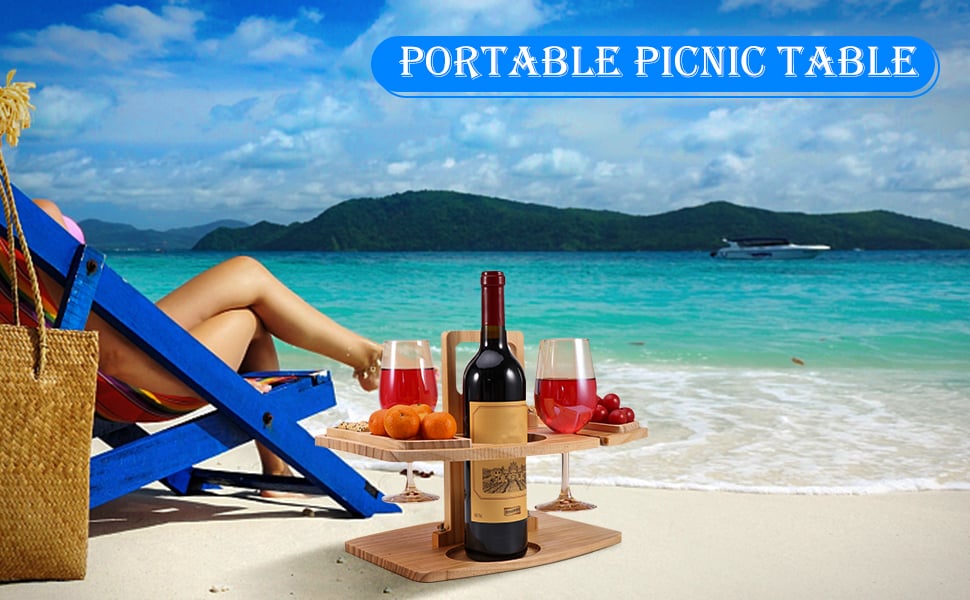 It's two in one, like a wine table and compartmental dish for food. It is suitable for all those who like to enjoy a glass of wine with delicious cheese or fruit.
This wine picnic table is compact, lightweight, and with handle for easy carrying. It is practical and convenient. Great accessory for the bar, picnics, camping or outdoor entertaining.
Grassy glades are perfect for picnicking, Perfect for outdoor wine festivals, family picnics, camping, beach or just a quiet evening in your backyard!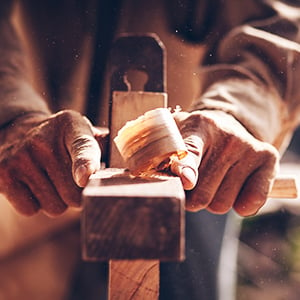 Pinus radiata D.Don
This portable picnic table is made from Radiata pine. The hand-selected wood is not paited by artificial color. We can see the natural beauty of the solid wood's patterns and colors.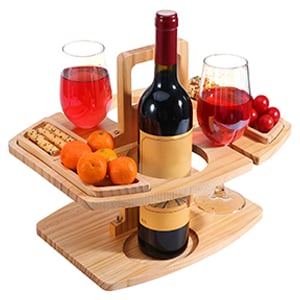 STABLE & FIRM
Portable picnic table can hold your wine glasses and food firmly.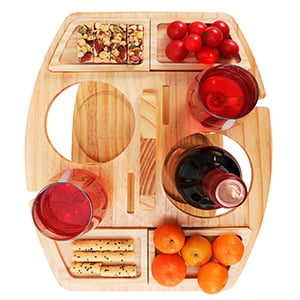 PLATE DIVIDER
Table large enough to hold cheese and crackers, small desserts, or other snacks.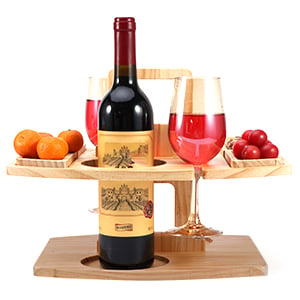 EASY TO CARRY
The hole for securing wine bottle can also be uesd as a handle, facilitating you to take it to anywhere.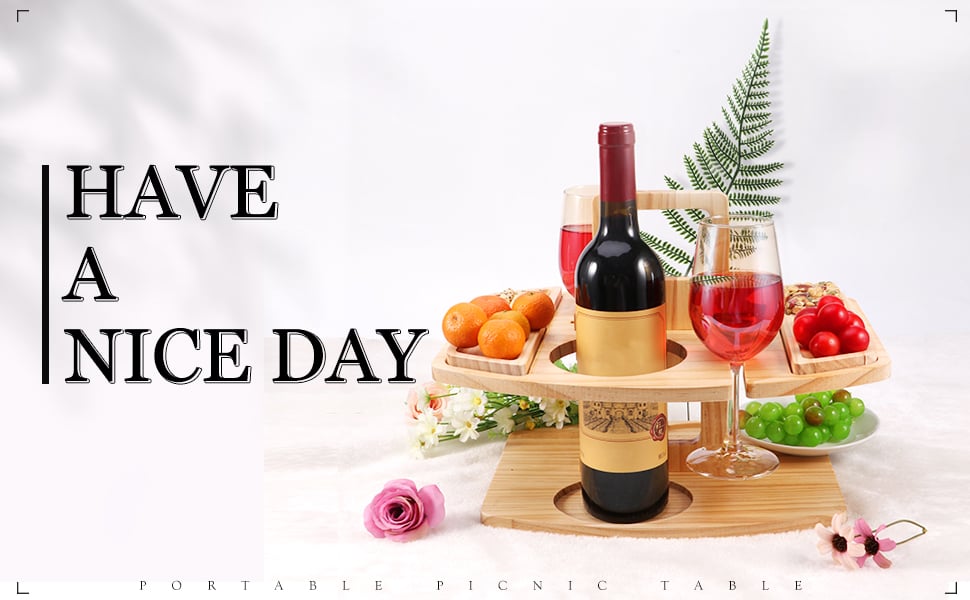 This boutique outdoor wine table optimises your gathering on the patio, beach, back porch, or backyard into an enjoyment of nature, presenting your favorite wines and delicious snack in a romantic date night, afternoon tea-time, outdoor concert, beach gathering, camping, pool or indoor bed serving breakfast.
Multi-Function
CAMPING
The portable foldable design makes your travel more casual.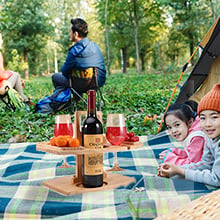 FAMILY PICNICS
It's a good time for outdoor wine festivals, family picnics, beach.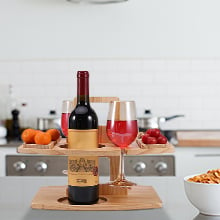 HOME DECORATION
This portable table as a dispalying end table for decorations in your home and garden.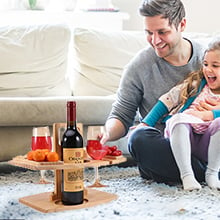 MINI TABLE
It can be used in your living room as a side table, sofa table, coffee table.