One Year Warranty Included
This Tea Pot With Tea Seven Teapot Tea Set Tea Kettle Tea Pot For Induction from Kitchen Groups is a popular choice for a convenient and healthy way to brew a cup of tea. It can be used on induction cooktops for optimum speed and performance. It has a built-in tea strainer for convenience and safety, preventing leaves from entering your cup of tea. Enjoy the benefits of brewing your own healthy cup of tea with this teapot.
Features:
Multi-purpose of a water cooker, make her life healthier. 
Make a kettle of tea, distribute wine, cool boiled water, etc.
Safe, durable, and more environmentally friendly
The large water boiler outlet is easy to clean!
Applicable induction stove for water boilers Electrolytic polishing inside water boilers
The inside of the water cooker is treated with electrolysis, which is not easy to produce crystals made.
The outside of the water cooker is done polishing with mirrors, which is shining and easy to clean.
Fashion anti -burning grip
With the acceptance anti -burning human body engineering design, the grip is suitable, high -end and generous.
Special designs make them feel free to wear, hold or pour with the ultimate experience.
Exquisite hydrocarbon effluent welding technology Internal welding technology is used for hydrocarbon effluent to achieve full integration, firm, flat without penetration.
Specifications: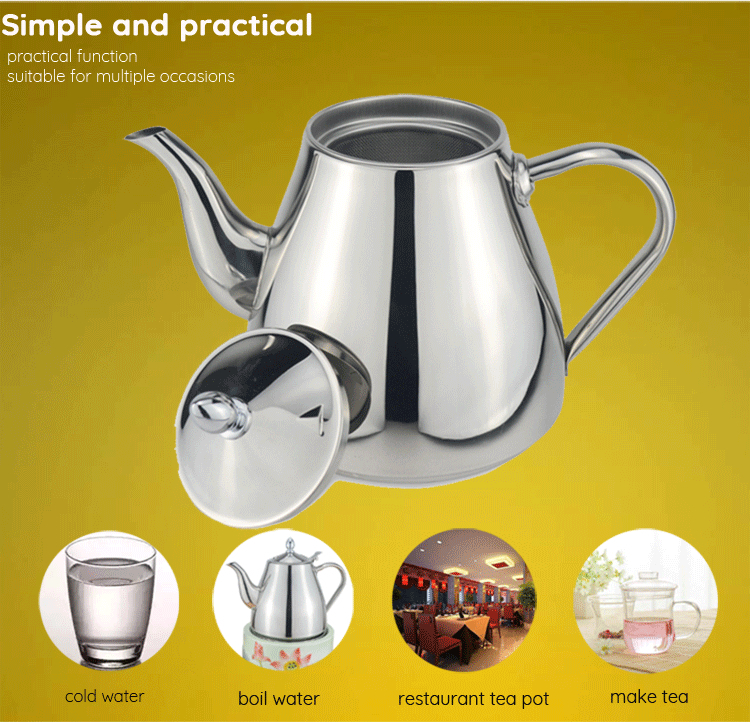 Package Includes:
1* Tea Pot With Tea Seven Teapot Tea Set Tea Kettle Tea Pot For Induction
*Please allow 10-21 business days for the item to arrive
Click "Add to Cart" To Claim Yours!