KEEP DRY AND SAFE WITH DRYMAT - COMFORTABLE, CLEAN, DRY FLOORS.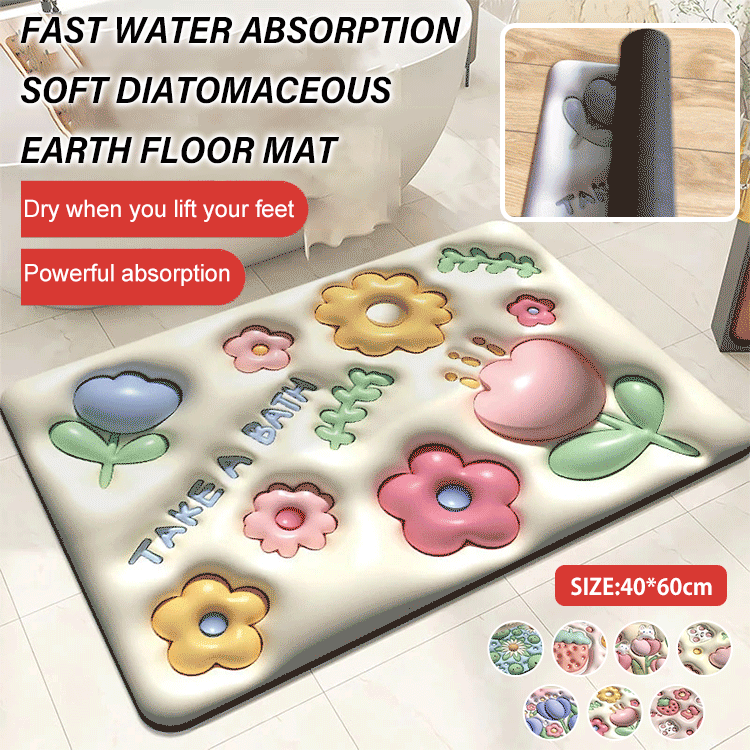 Specifications
It is water repellant and super absorbent, providing the perfect combination of dryness and cleanliness.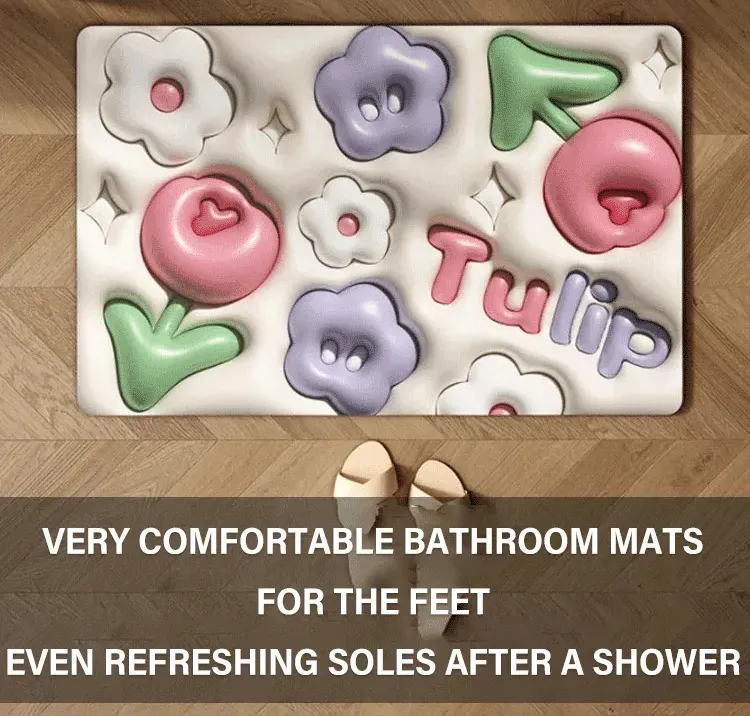 For added security, the Mat comes with a non-slip bottom that helps it stay put at all times.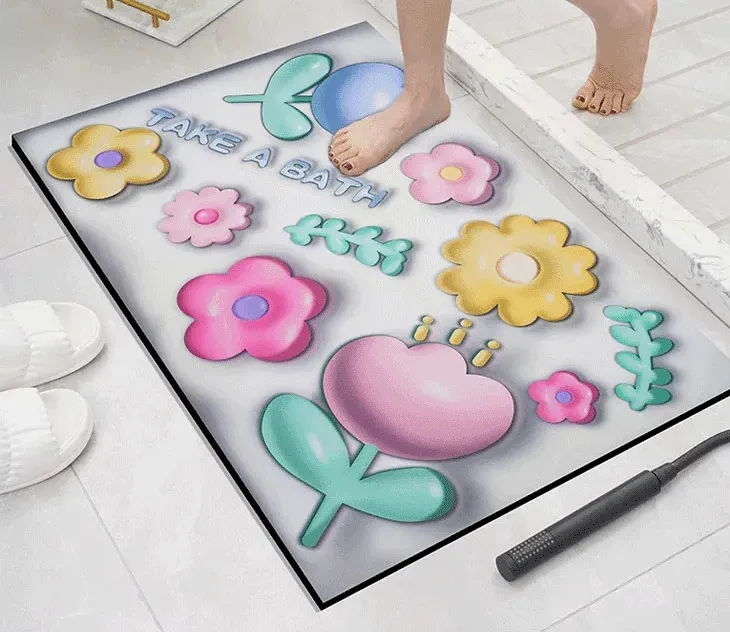 No matter how much water it absorbs, the DryMat is reliable enough to step on each time you come out of the shower.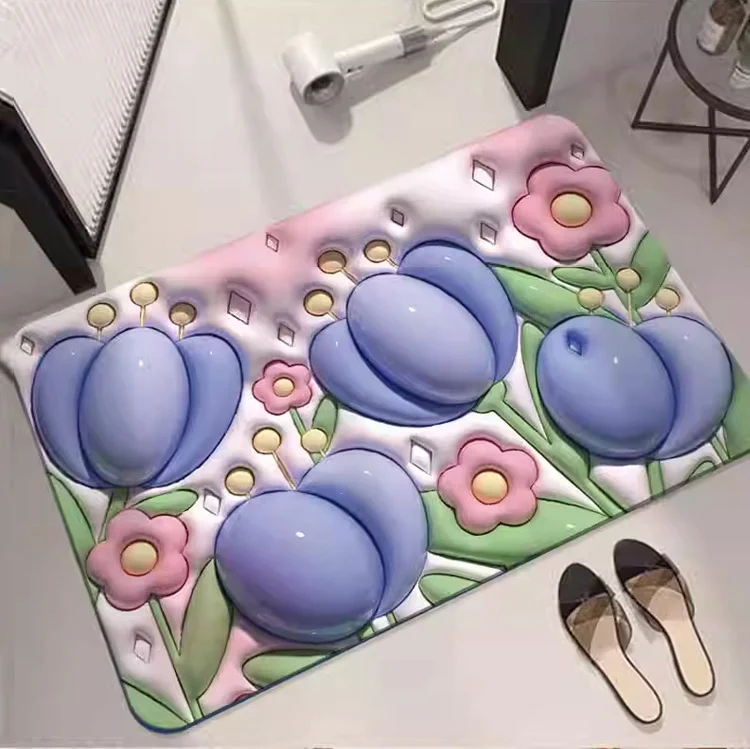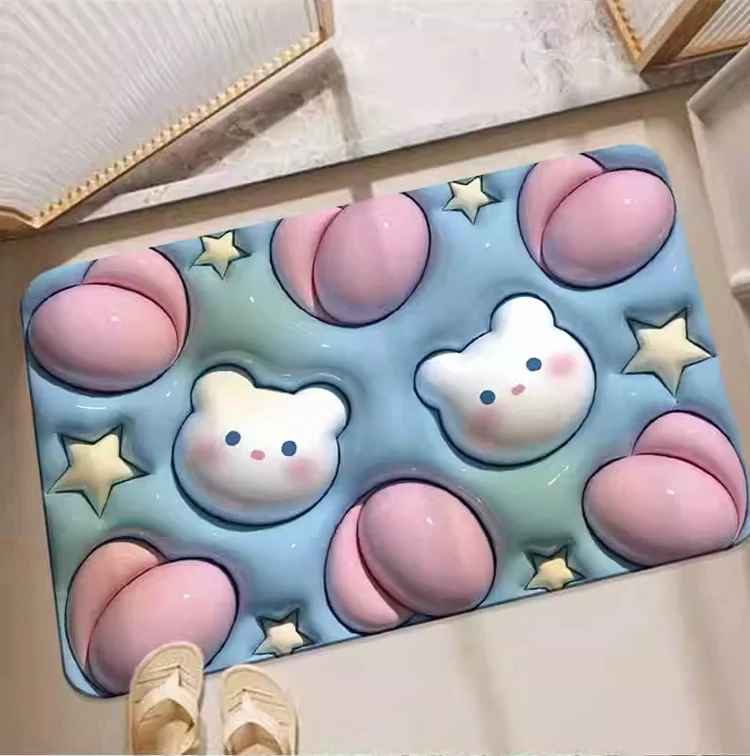 You'll see the water disappear right in front of your eyes. Thus preventing mold and a "musty" mat. Keep your floor clean and dry.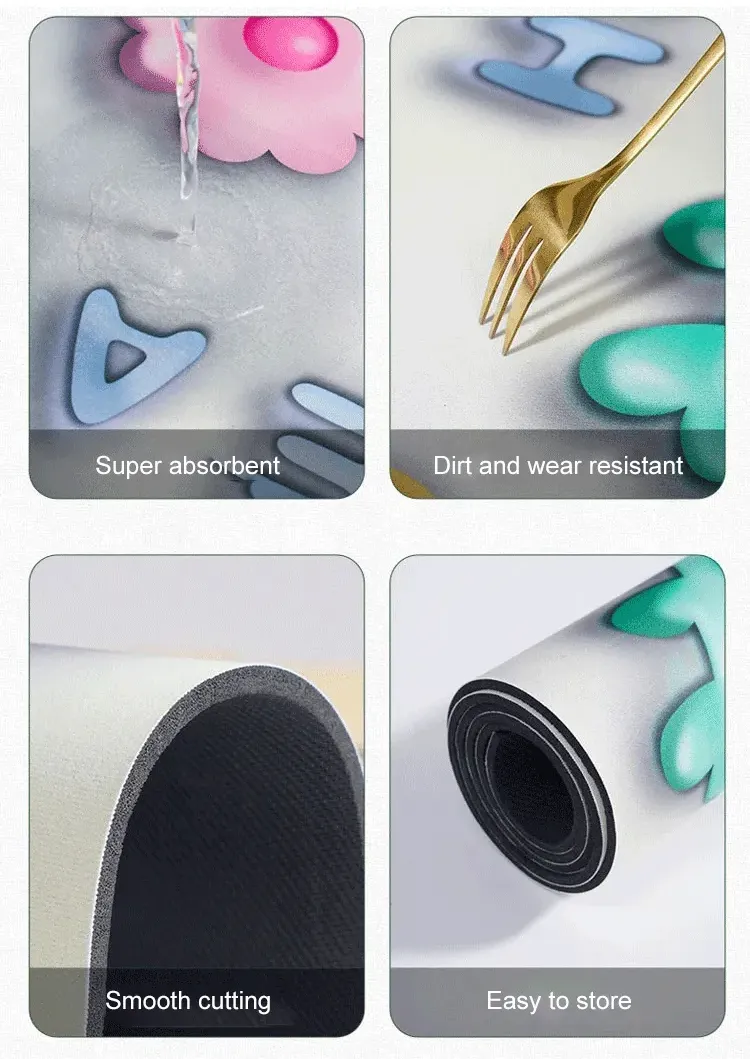 Our Mat is made with skin-friendly material that's comforting to your feet. Plus, it has a multi-layered design that makes you feel like you're walking on the clouds.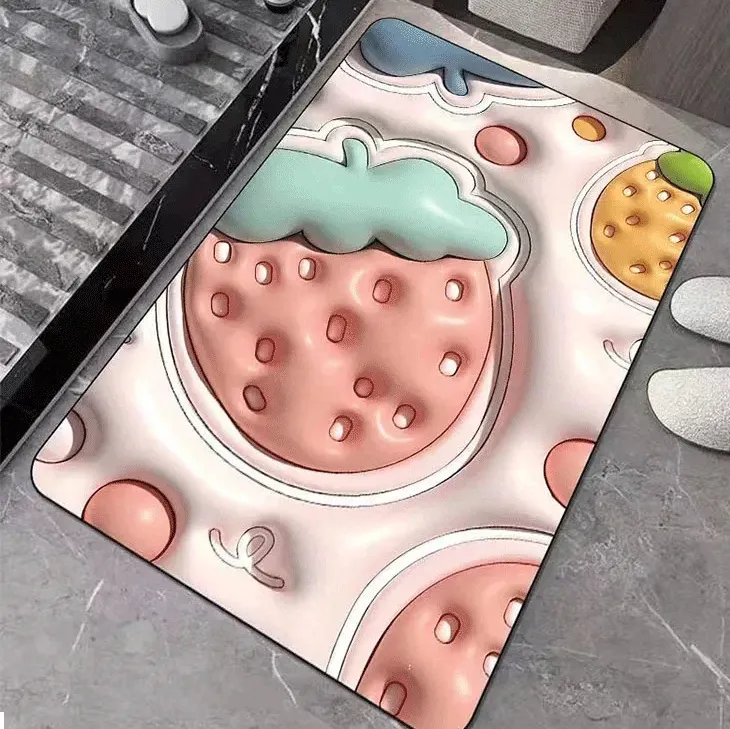 The mat dries up in an instant, cleaning it is simple and hassle-free. All that you have to do is to scrub it with anti-bacterial soap to keep it in pristine condition.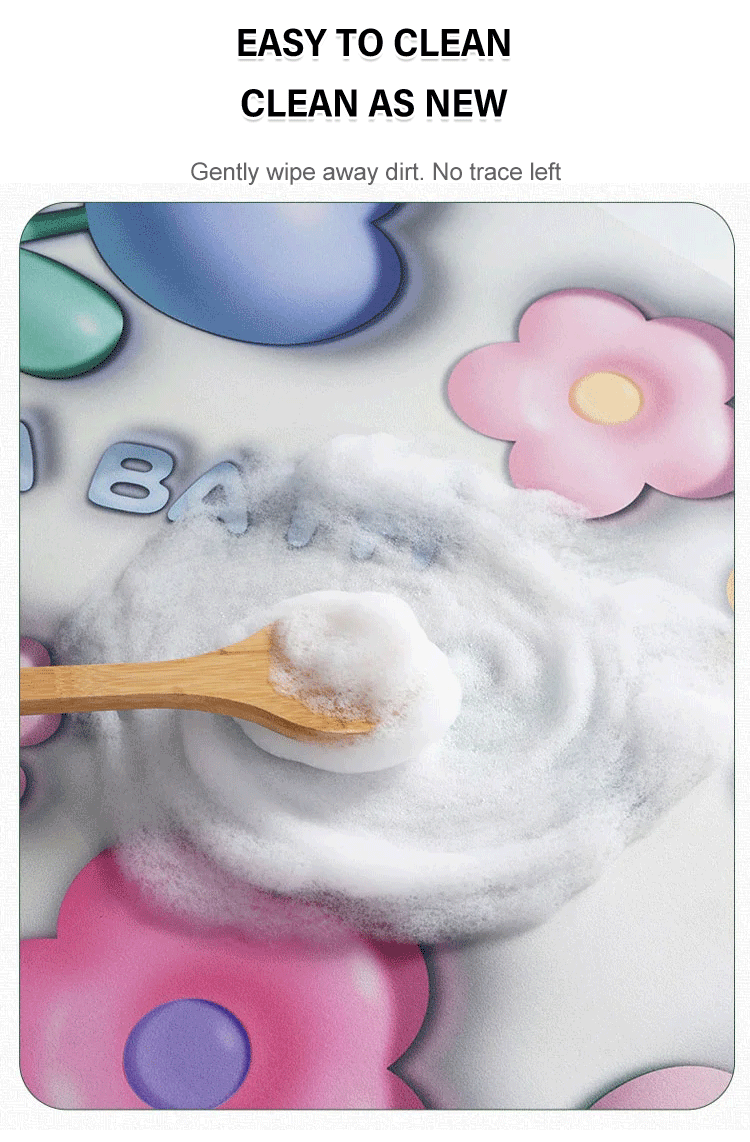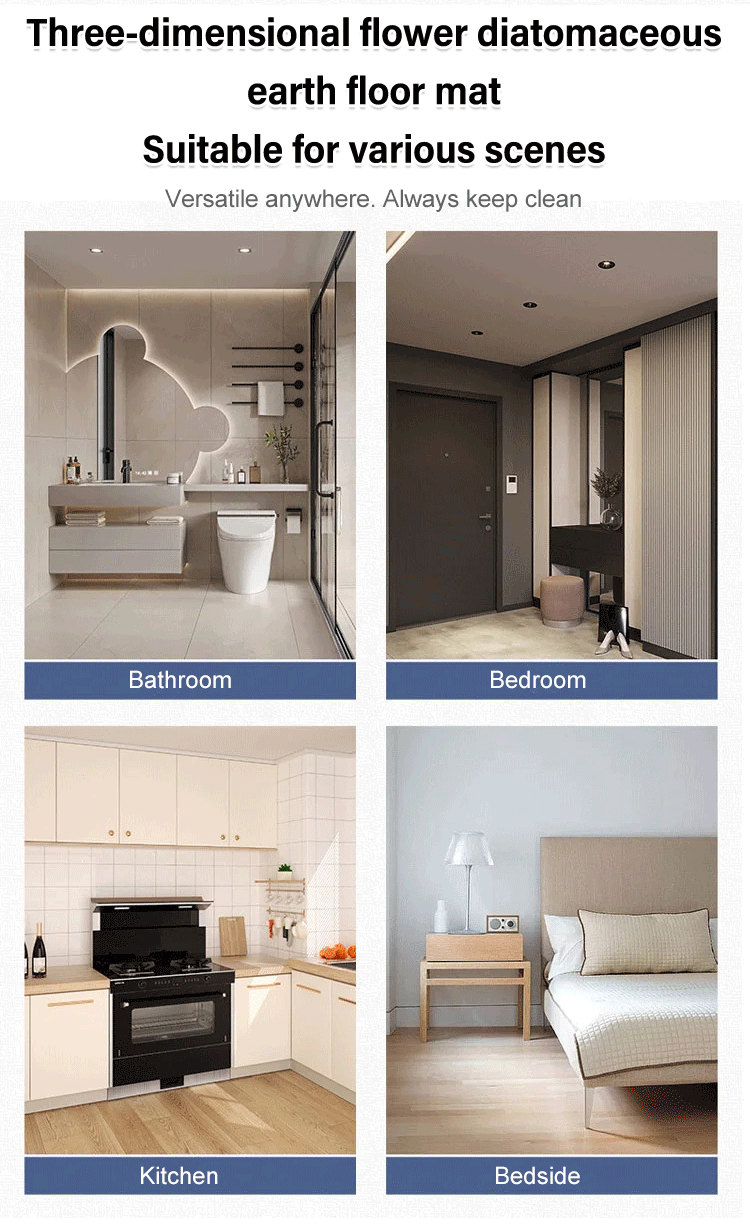 Specifications
Material:Diatom mud
Size:40*60cm
Package includes
1*Three-Dimensional Flower Fast Water Absorbent Mat