How this vegetable cutter unique?
6 different Blades cut vegetables in desired shape

Comes with a rotatory drain basket to wash vegetables

Free fruit and vegetable peeler

Basket made with high quality food grade plastic

Non-rusting blades made with stainless steel

Comfortable non-slip handle
This Vegetable Cutter is all in one solution for Shredding, Grating & Slicing!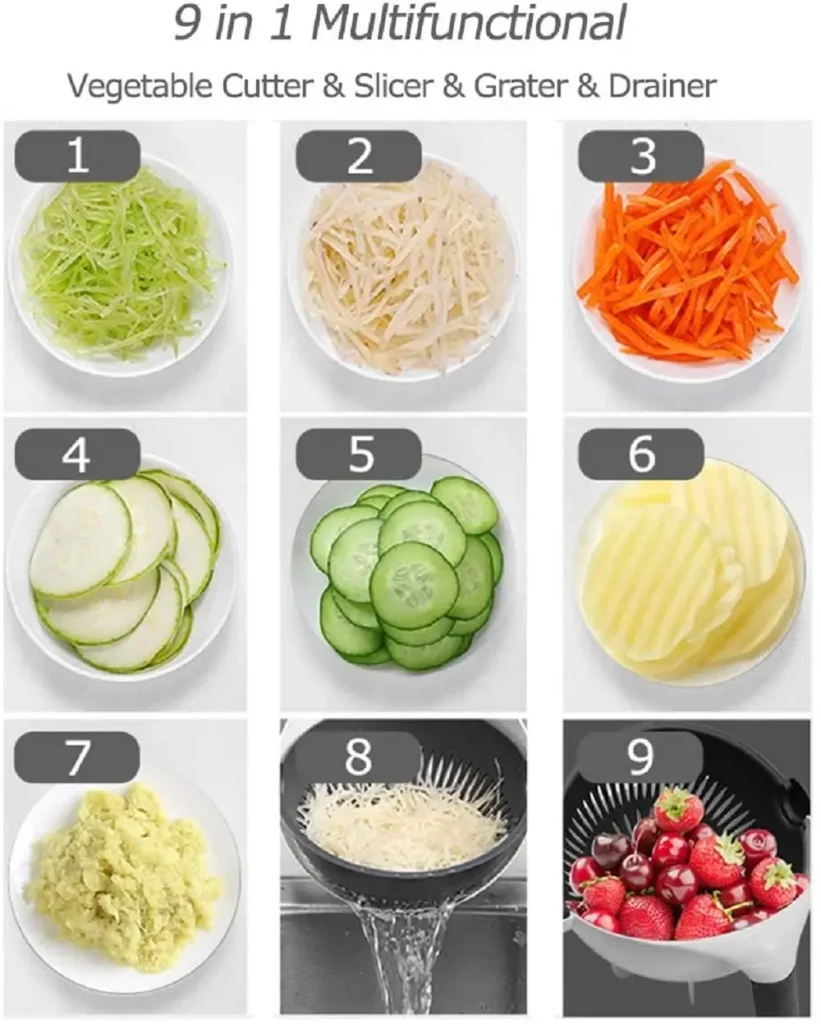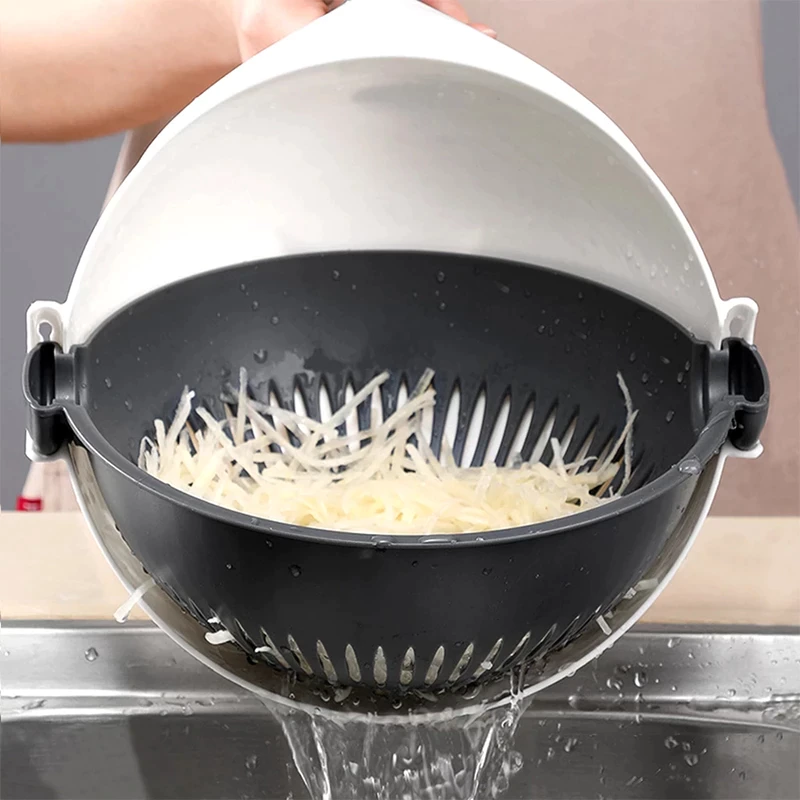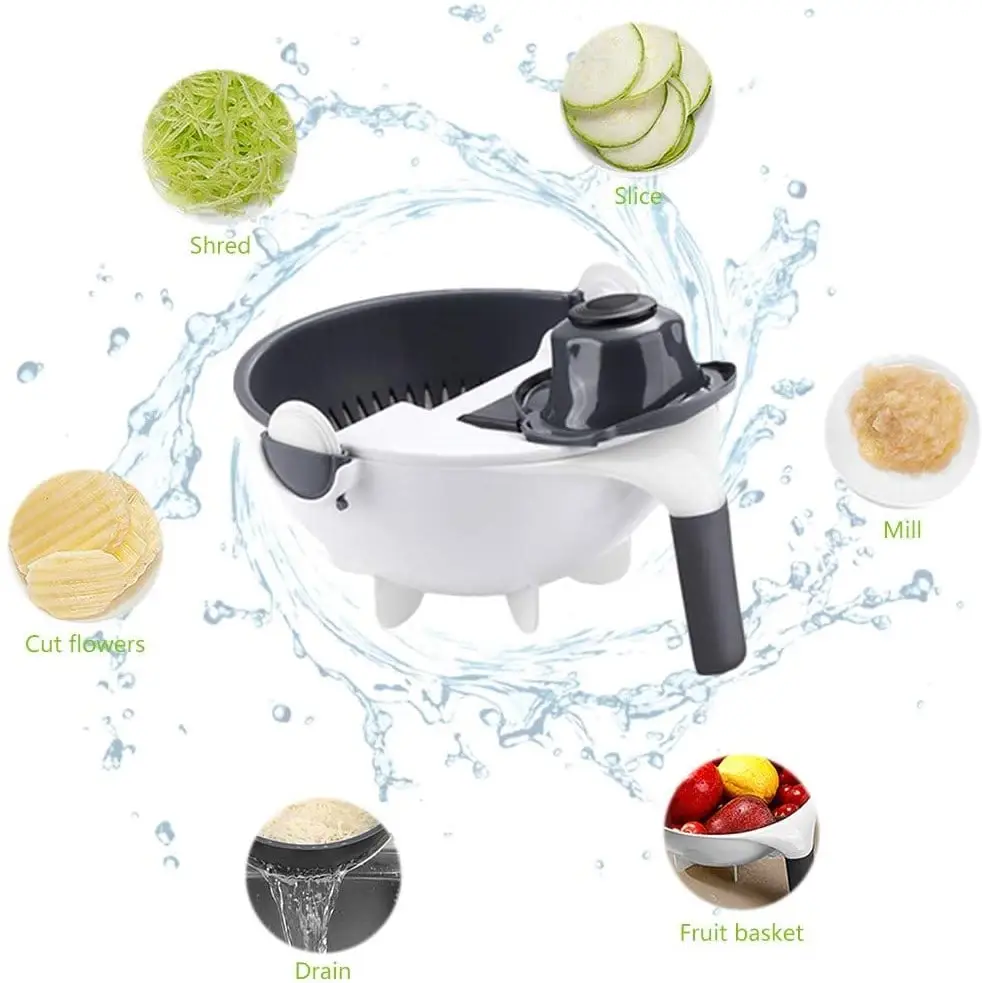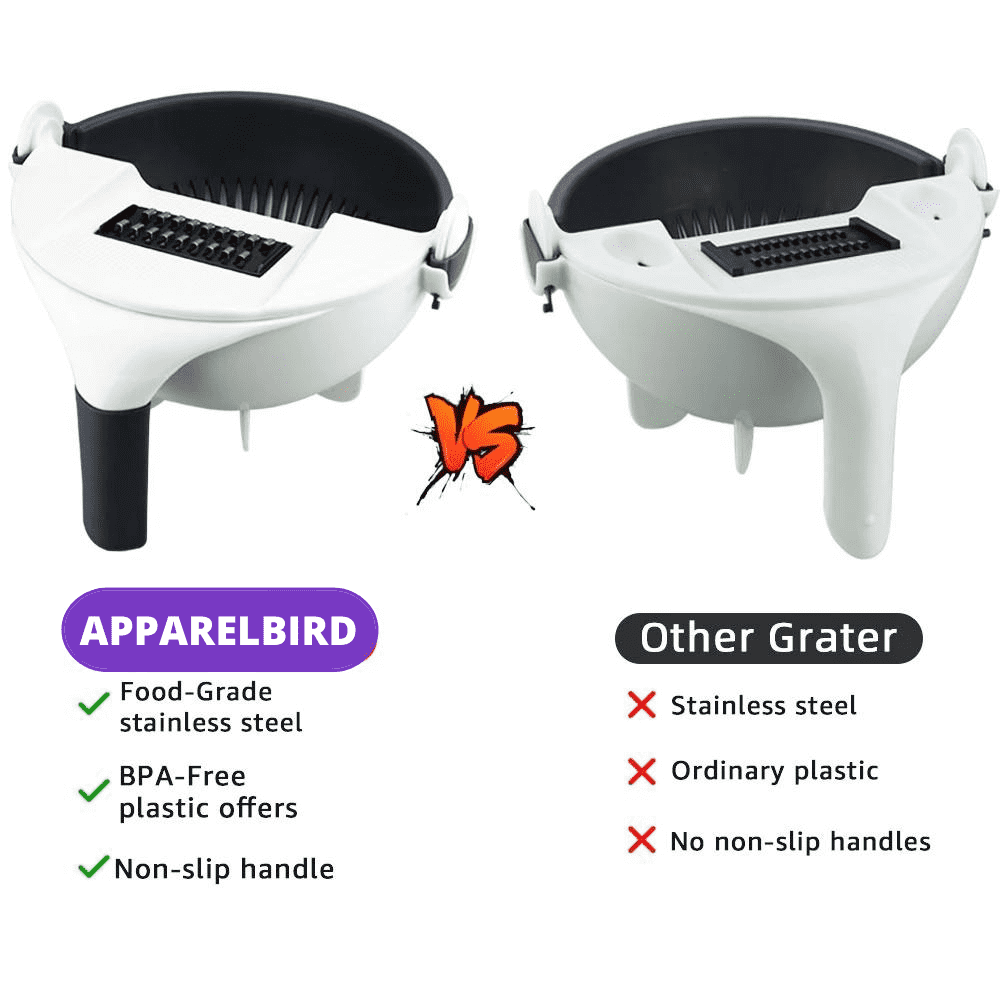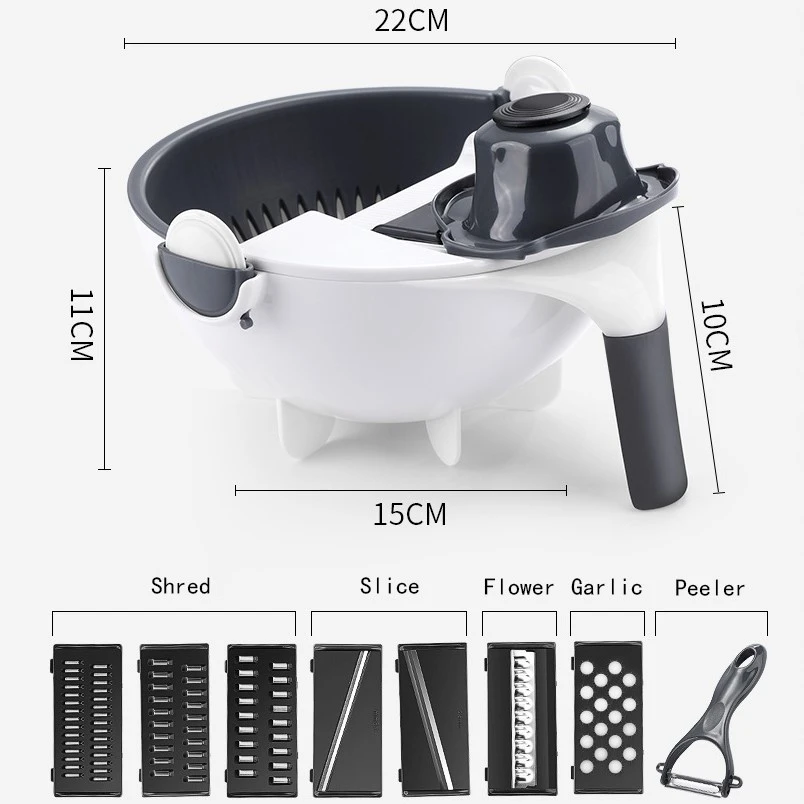 See The Incredible Results For Yourself
In the box:
1 Colander, 1 Rotatory Basket, 3 Shredder Blades, 2 Slicer Blades, 1 Flower/Garlic Blade, 1 Peeler(FREE), 1 Hand Protector.