WHY DO YOU WASTE YOUR TIME CUTTING VEGETABLES?

It can also be use as Julienne Grater, Shredding Thin Slice and Chese Grater.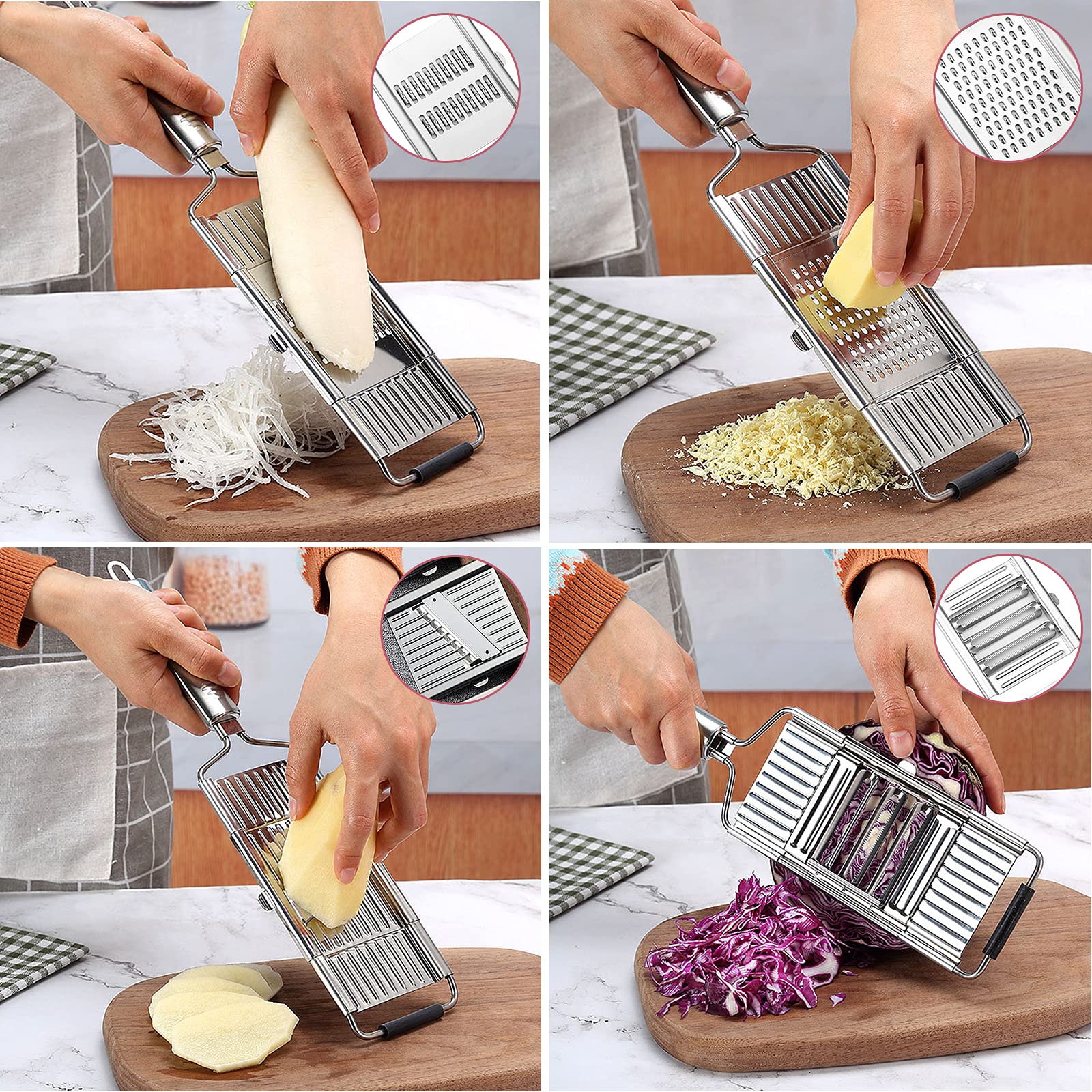 The Multi-Purpose Vegetable Slicer comes with interchangeable blades that lets you cut 8 slices in just one swiping action! Shred various fruits and vegetables smoothly!
Specifications :
Material: Stainless steel
Package size: 13.7' x 3.14' x 0.8' (35CM × 8.5CM × 2CM)
Weight: 0.67 lbs (304g)
Products include:
1 * Multi-Purpose Vegetable Slicer Cuts Set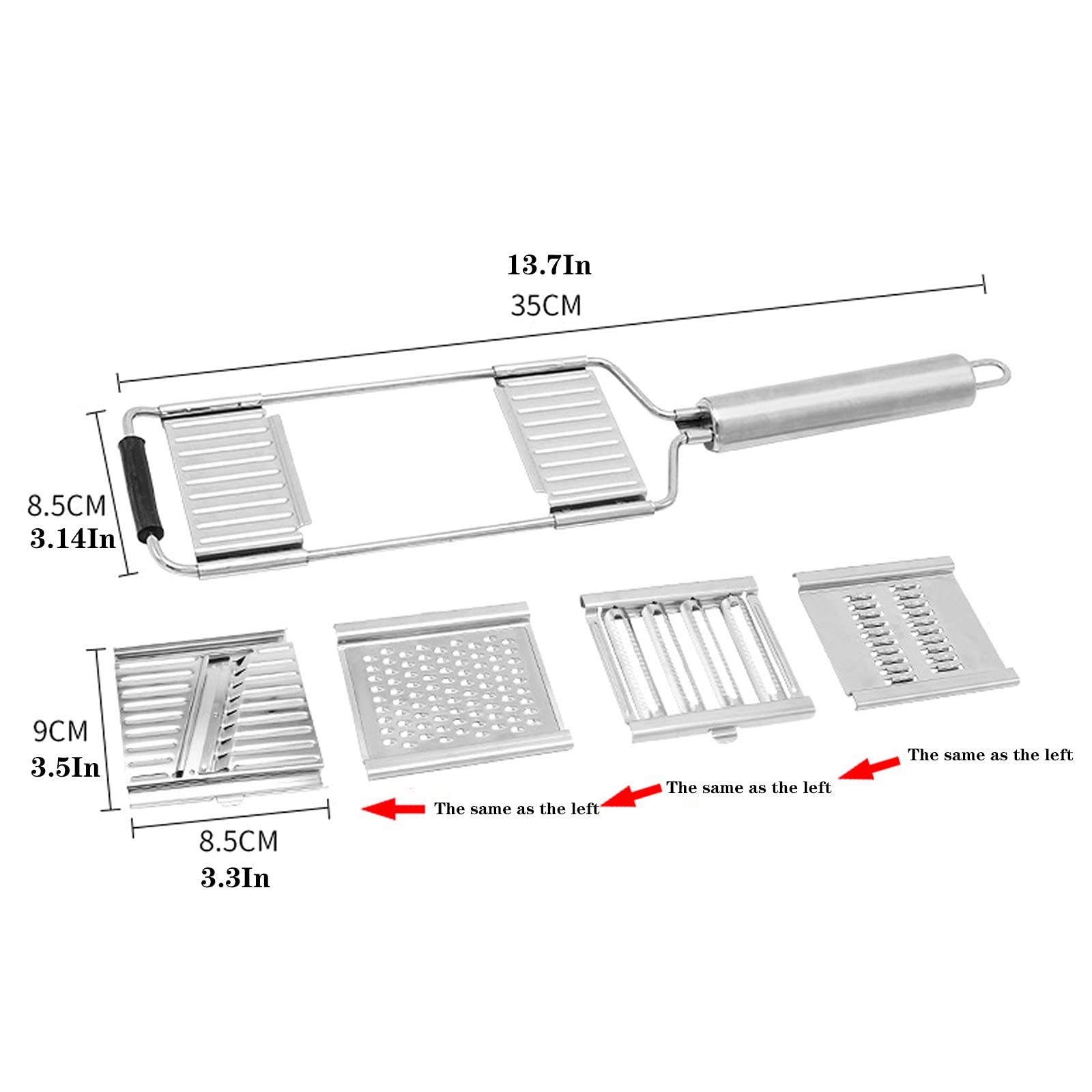 USE TIPS
Best suitable to cut long vegetables such as cucumber and carrot, in shorter lengths before slicing use safety holder to have more control and safety.
While Using Multi-Purpose Vegetable Slicer Cuts, push the food downward towards the blade rather than pulling towards you because it is 8x faster than other slicers.
For the Heavy Slicing, don't forget to use a bowl inside the Multi-Purpose Vegetable Slicer Cuts.