One Year Warranty Included
Comfort your soul with the perfectly whistling kettle from Kitchen Groups. It's not only suitable for household use, but also for office or hotel! This Whistling Kettle For Gas Stove Electric Stove Whistle Tea Kettle can be used on gas stoves, electric stoves, induction stoves, and ovens.
Features:
1. Modern Design: Modern, exquisite, charming, and shiny teapots and coffee pots, food-grade stainless steel with a simple appearance, and a flowing water spout-the water is smooth and does not splash, and it is portable.
2. Heat-resistant Handle: The handle is ergonomically designed to make your hands more comfortable, heat-resistant, and prevent squeezing. It is very convenient for water pouring.
3. Larger Capacity: About 3L/102lbs it is very suitable for making tea, coffee, delicious soup, hot cereal, etc.
4. Energy-saving and Time-saving: Large-area flat-bottomed heat-gathering ring pot bottom, which locks heat energy and conducts heat quickly, saving valuable time for colleagues to save energy.
5. More Applications: Compatible with all stoves, such as gas stoves, induction cookers, electric ceramic stoves, halogen lamps, wood stoves, etc.

Specifications:
Material: stainless steel
Capacity:   3L / 102lbs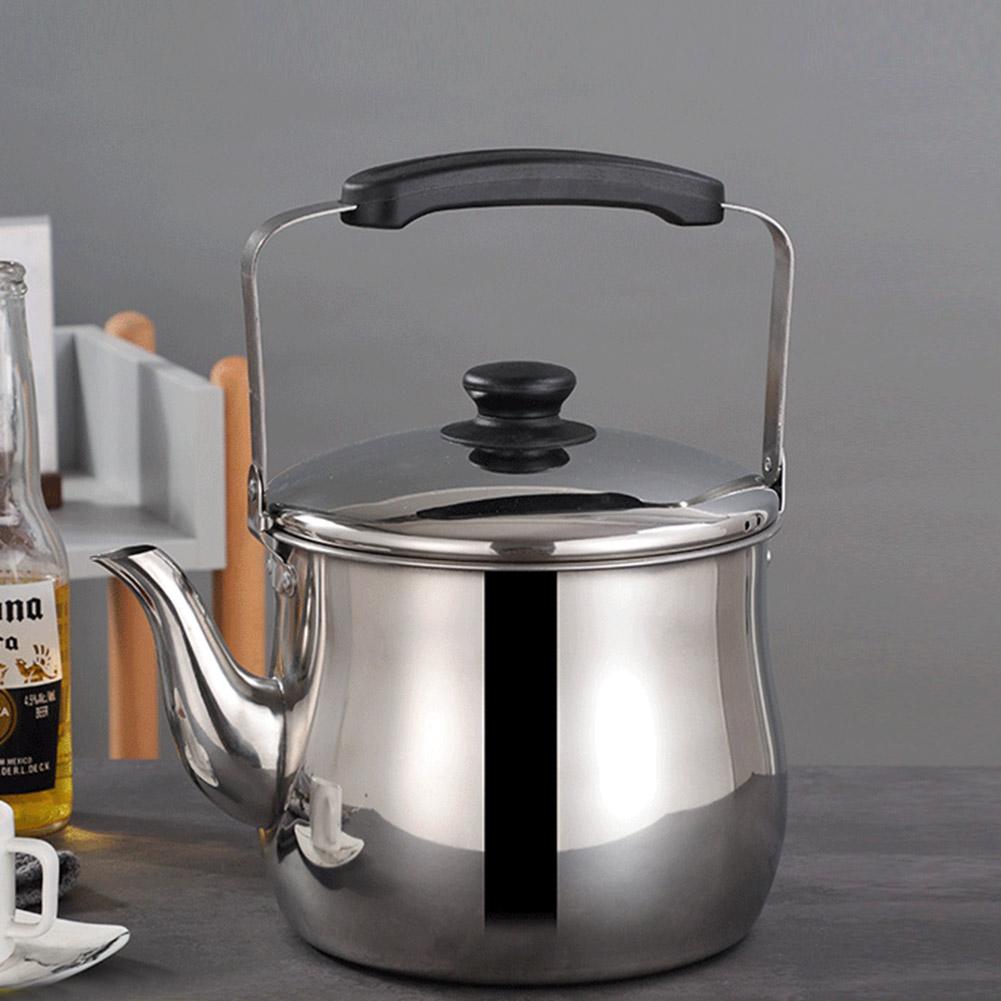 Package Includes:
1* Whistling Kettle For Gas Stove Electric Stove Whistle Tea Kettle 
*Please allow 10-21 business days for the item to arrive
Click "Add to Cart" To Claim Yours!