One Year Warranty Included
Limited Stock Available - Click "ADD TO CART" To Get Yours Now For 50% OFF 🔥
Maintain the perfect green tea flavor with Kitchen Groups premium Whistle Tea Kettle Tea Pot Kitchenware For Gas Stove Induction crafted from extra-heavy stainless steel with copper lining and a pouring lid. Compatible with gas stove, electric stove, induction cooktop and also amazing for your daily kitchen use.
Feature:
1、Stylish and Multipurpose Design: Compatible with various cookware. Such as gas cooker, induction cooker, electric ceramic furnace, halogen, wood stove, etc.
2、Food Grade Stainless Steel Material: Professional food-grade finish and 18/8 stainless steel craftsmanship make the kettle rustproof and corrosion-resistant.
3、Audible Whistling Attached: The whistle is sound-friendly and loud enough that it could draw your attention whatever you're watching TV, playing games, or doing housework.
4、Heat Protection Fixed Handle: With a flip-up spout cover feature, the silicone-coated handle is designed for avoiding the risk of burn; Flip-up spout cover allows you to pour hot water conveniently and safely.
Specifications:
Diameter: about 20.4cm/8.03inch
Height: about 22.3cm/8.78inch
Capacity: 3.0L/80oz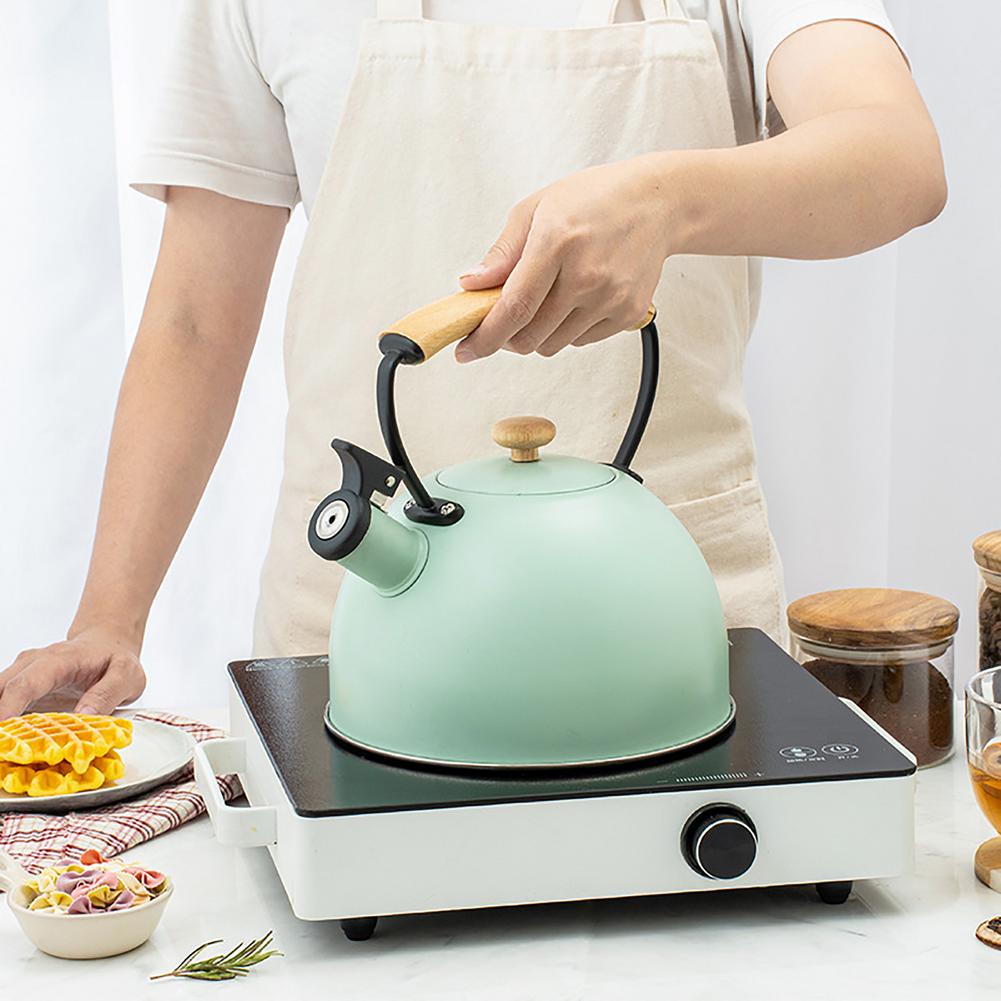 Package Includes:
1* Whistle Tea Kettle Tea Pot Kitchenware For Gas Stove Induction

*Please allow 10-21 business days for the item to arrive
Click "Add to Cart" To Claim Yours!